News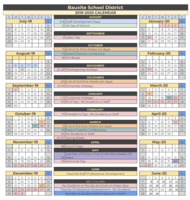 Bauxite's Official 2019-2020 School Year Calendar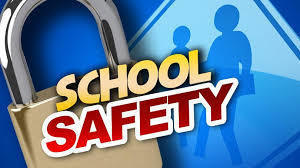 School safety is always a concern for every school administration team. This year Bauxite Schools has made improving security a top priority. We increased security at...
Bauxite High School is hosting its first EF Tours during Spring Break of 2020. We will be touring London, Dublin, and Paris over 10-12 days. Any parents who are interested...
SEE ALL NEWS
LIVE FEED

Bauxite Public Schools
about 1 month ago
Bauxite Bus 51 had an accident on Mars Hill Road. No serious injuries. Another bus is transporting students home. More info will be shared as soon as it is available.

Bauxite Public Schools
4 months ago
Bauxite will dismiss at 1 p.m. on Fri. Nov. 16 due to transportation and supervision issues related to the Nashville game.

Bauxite Public Schools
4 months ago
We have an ambulance at Pine Haven for a medical issue with a parent. All students and staff members are fine, and we are making everyone aware to alleviate any potential concerns from seeing an ambulance at the school.

Bauxite Public Schools
4 months ago
A parked and empty bus experienced a parking brake problem this morning and rolled into the woods. No one was around or injured, but we wanted everyone to be aware.
SEE ALL POSTS