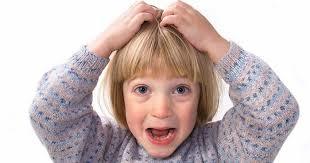 Lice Outbreak Alert from School Nurse
Leann Pinkerton
Tuesday, November 14, 2017
November 14, 2017
Dear Parent/Guardian,
Unfortunately we have had several of our middle school and high school kids test positive for head lice. We have been working hard on getting those kids treated, cleared, and back to school. Please help me with getting this matter under control. Check your kids at home on a routine basis. Areas to focus on: over the ears, nape of the neck, and crown of the head. If you see lice or nits please keep your child/children at home and treat them. If you are questioning what you may or may not see please tell the student to come see me and/or email me so I can check them. If you find lice or nits contact me so I can check your child before they return to school. I have attached the CDC web site for you to look at for treatment and prevention.
CDC - https://www.cdc.gov/parasites/lice/head/treatment.html
Please know that we are not trying to embarrass you or your child. We want only the best for all of our students. Please feel free to call or email me with any questions or concerns. Thank you so much for your help with this matter.
Thank you,
Emily Stovall, RN
BMS/BHS Nurse
501-557-5495
Tips:
Put tea tree oil in your shampoo and conditioner to help prevent lice (found in vitamin aisle).
Use treatment as directed. Over use causes the lice to become resistant to treatment.
Talk with your kids about not sharing hair brushes, bows, hats, hoodies, jackets, backpacks, hair ties, etc…
Keep hair pulled up when playing sports.
Retreat!! Please follow the directions on the product you have. I know these products are expensive, especially if you have multiple children with it. Most products recommend retreatment 2 weeks after initial treatment.
NIT PICKING-so very important to remove the nits from the hair. Lice and nits will not wash out. Lice must be dead before they will wash out of hair. Nits have to "picked" and combed out with the lice comb.
Common myths about lice:
Myth-Only dirty people get lice
Fact-Anyone with a head and hair can get lice; young, old, clean, dirty
Myth-People with short hair can't get lice
Fact-If you have hair that is ¼ inch long you can get lice
Myth-You can give or get lice from your pets
Fact-Lice can only live on a human host
Myth-If your head doesn't itch you don't have lice
Fact-You can have lice and never feel them moving or biting your scalp
BMS Student Handbook page 51 - Head Lice- If a student is infected with head lice, including nits, he/she will be excluded from school until proof of treatment is provided and all traces of lice and eggs (nits) are removed from the hair. Upon returning to school, the student's parent will accompany the student to the nurse's office. No student will be allowed to ride the bus until the head lice condition is resolved. The student is to not be readmitted until the school nurse or designee approves. One (1) day excused absence will be allowed for treatment.