Bauxite Schools will be closed for Presidents Day on Monday, Feb. 20.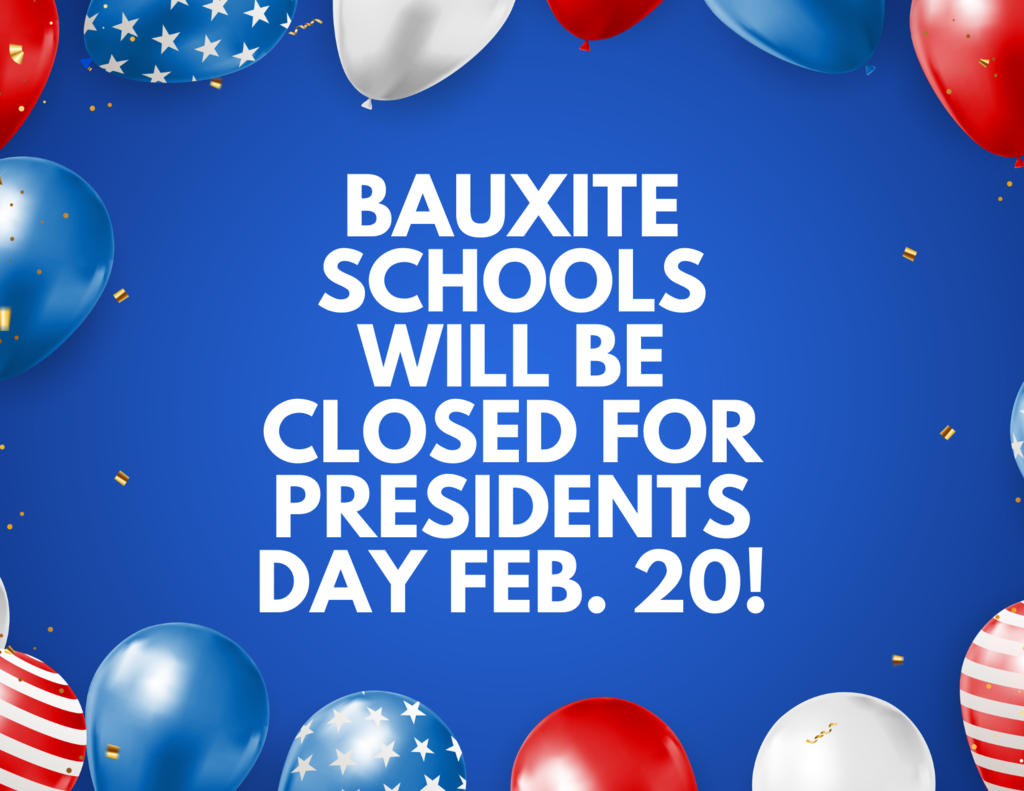 BHS/MA Parents- CAP conferences are Thursday, February 25th. If you have not received information for your child regarding this, please call the High School office as soon as possible. And remember, please fill out the on-site/virtual survey that was sent out. Thank You!

Bauxite Community - Bauxite High School will be hosting a Blood Drive on Wednesday, Feb. 17th. Please help our seniors earn scholarships plus save three lives. Please visit arkbi.org to schedule an appointment.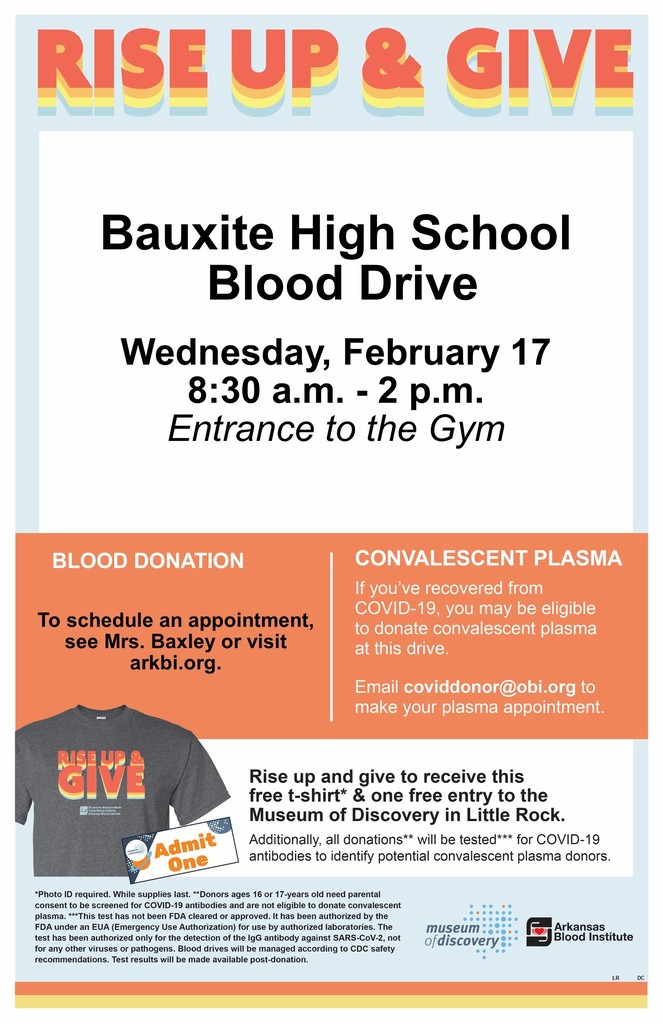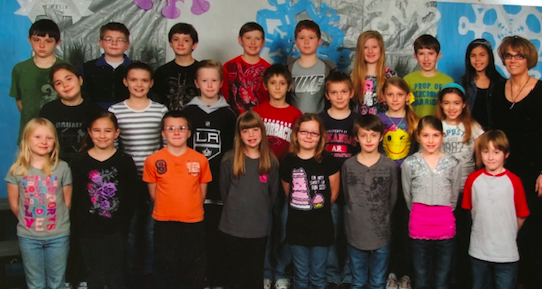 Bauxite Schools are taking AMI Day 1 on Thursday, April 18 due to flooding.

Bauxite Schools are closed Friday, April 19.

Bauxite Schools lockdown drill was a success! It's complete and we are resuming our school day!

School will dismiss at 1:30 Thursday, Oct. 18. Parent Teacher Conferences will be from 2-7. No school 10/19 or 10/22. Enjoy your fall break!

August 13 is Bauxite's first day of school!

"Mistakes are a part of the building process. Mistakes have to be made. How you act when you make mistakes is of paramount importance." Coach K

Will you take advantage of YOUR opportunity? #MAalltheway

My mustache itches my face, but looks nifty!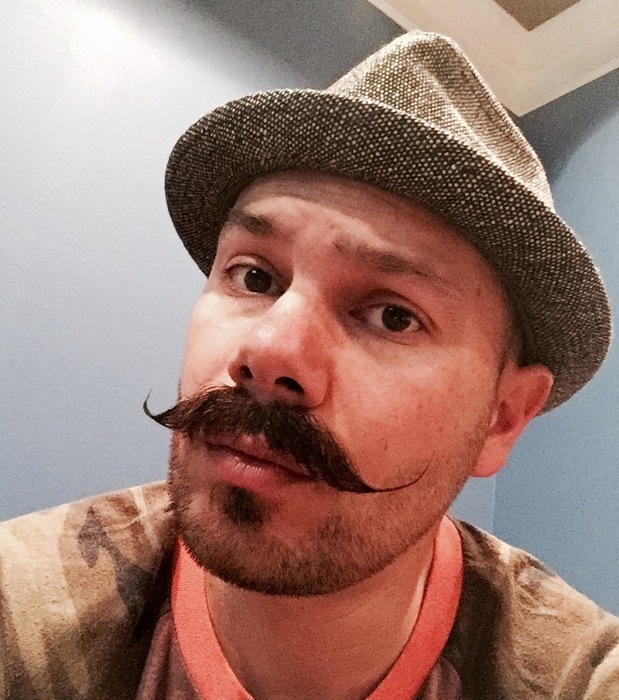 You should be 11% done with your MA classes by the end of this weekend. Don't get behind that snowball. #MAalltheway

No School on Monday. Happy MLK Day students!!! #bebauxite