Week at a Glance for Bauxite High School, February 6th through 10th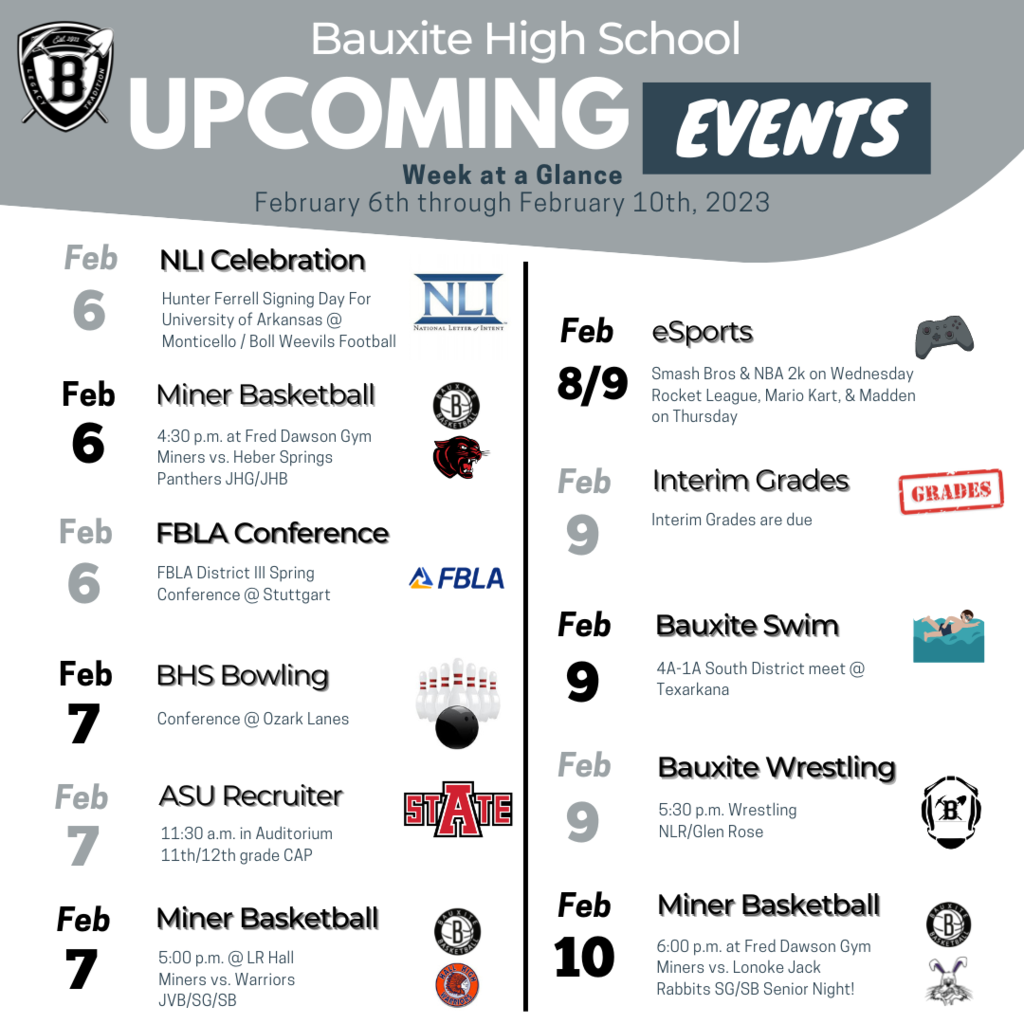 2023 Bauxite High School Graduation is set for May 22, 2023 at 8:00 pm at The Pit.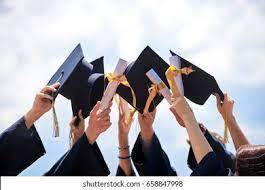 The state-provided ACT for all Bauxite High School Juniors will be given on Tuesday, February 28th. No additional registration is required by the student or parents. The ACT will begin at the start of 1st period and should be completed around noon.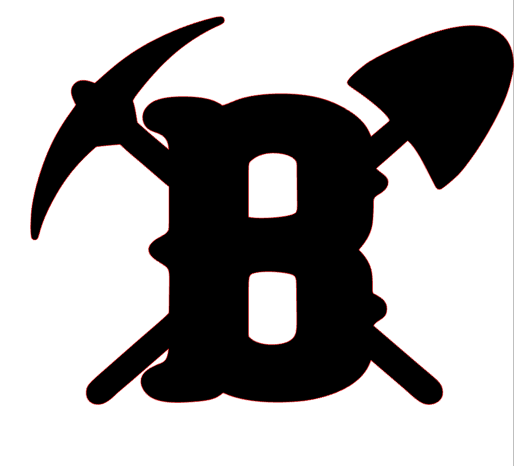 Miner Week at a Glance for January 30th through February 3rd! #bhsminers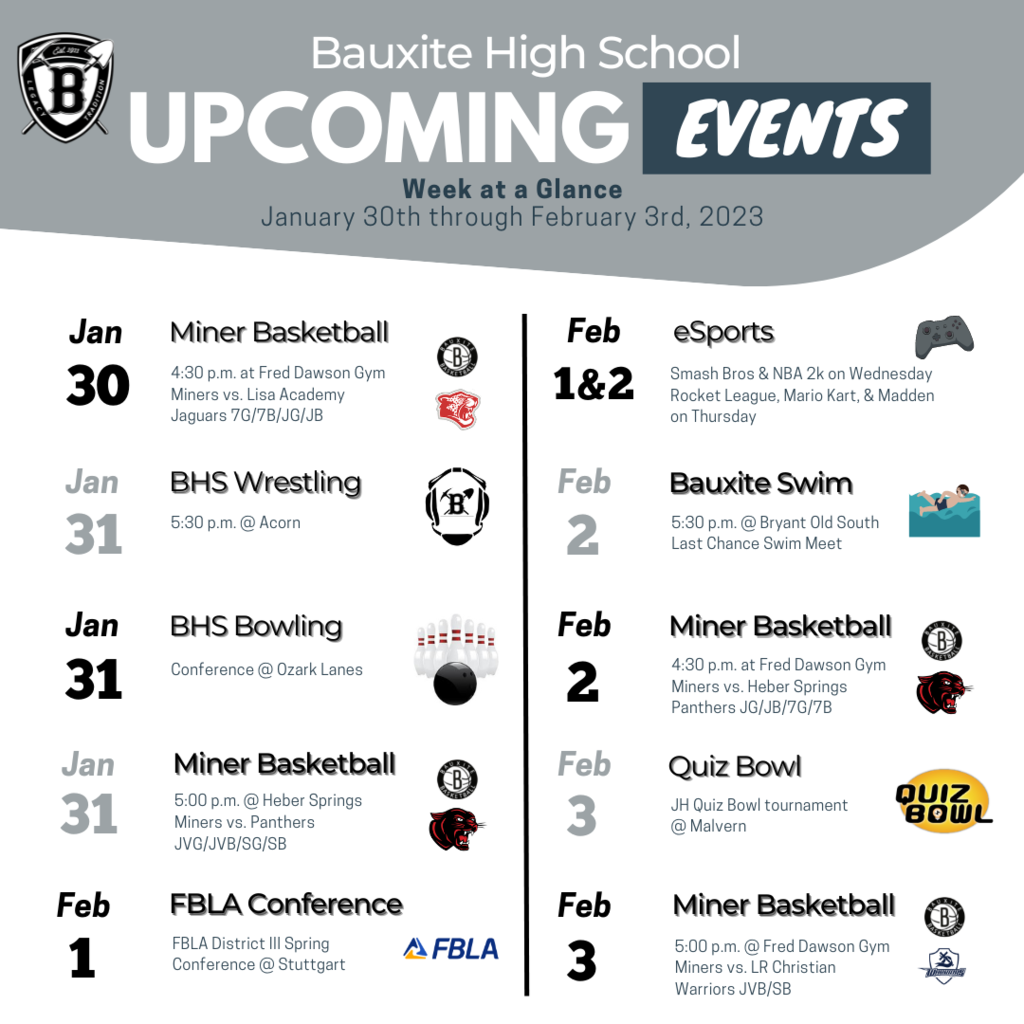 Activity Bell Schedule tomorrow for BHS Black Light Pep Rally!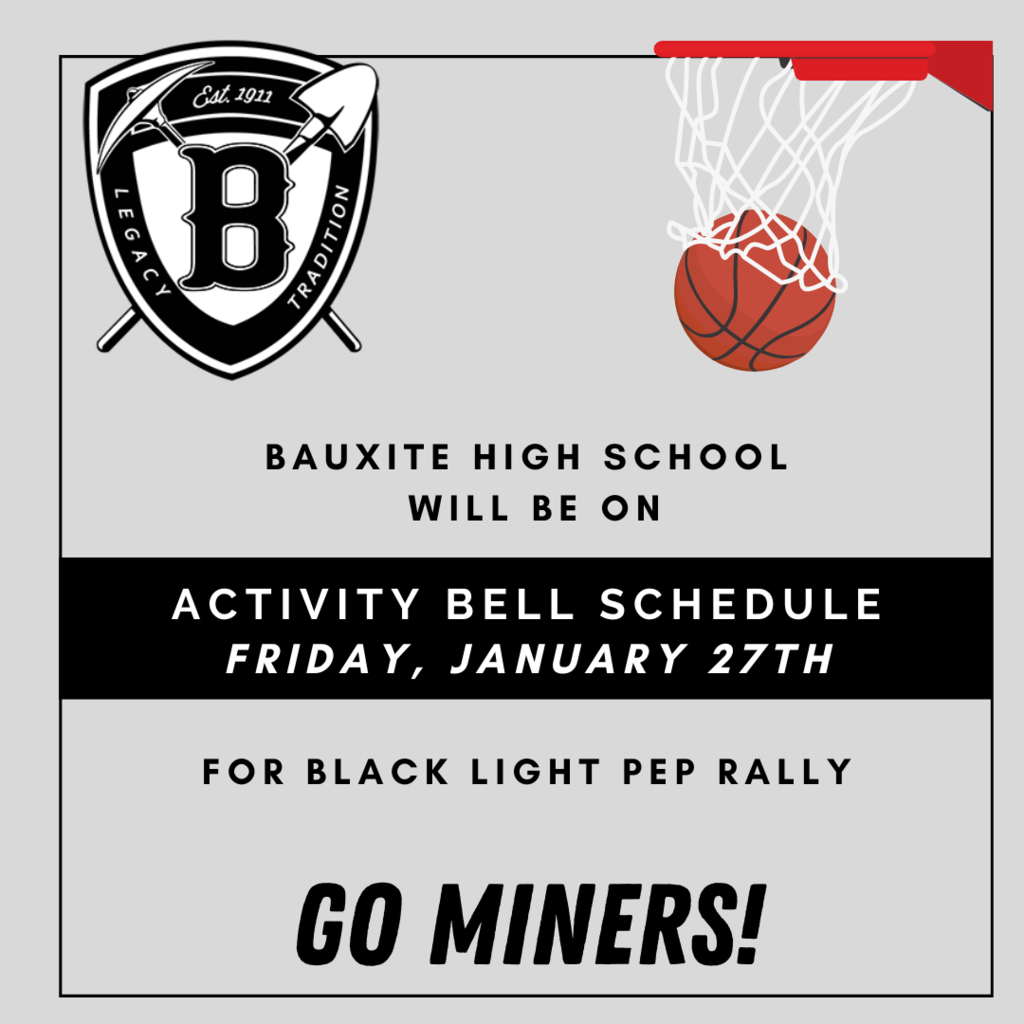 Make plans to attend the Black Light Pep Rally tomorrow!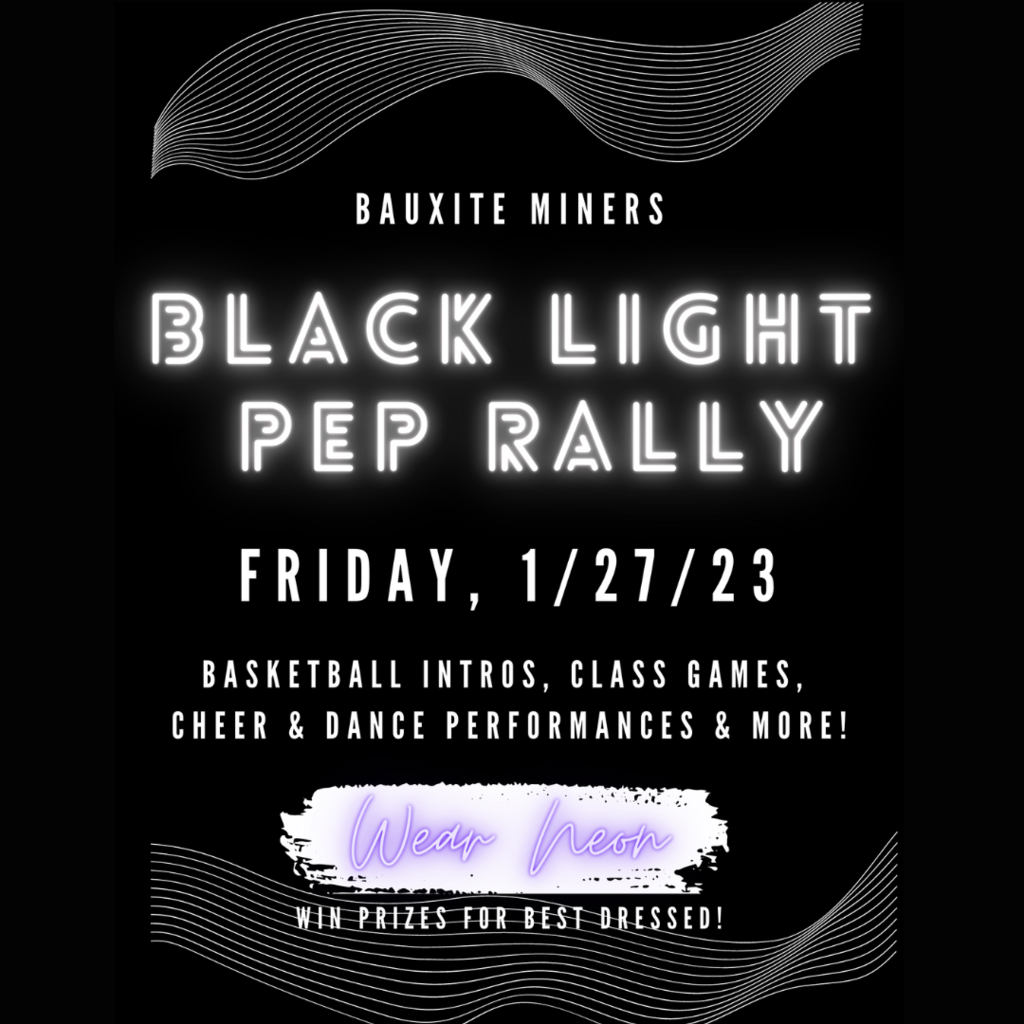 Student Council member Madeline Clark presents Ms. Holly Willmon with a goody bag and a Sonic drink for being selected as December's Teacher of the Month. Ms. Willmon teaches Theatre, Forensics, and Personal Communication. She was nominated by her co-workers. #bhsminers #teacherofthemonth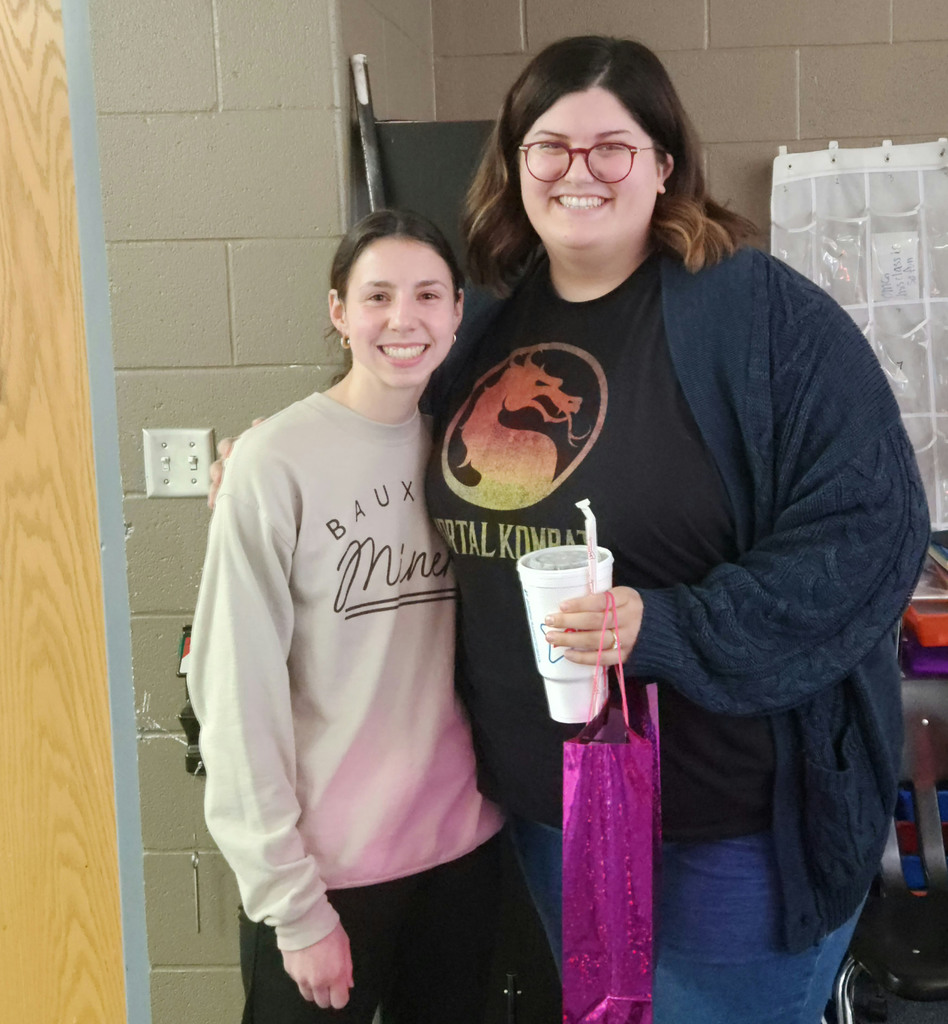 The BHS library is hosting a Checkers Tournament. The winners will receive gift cards to Chick-fil-A. #bxhslibrary #checkers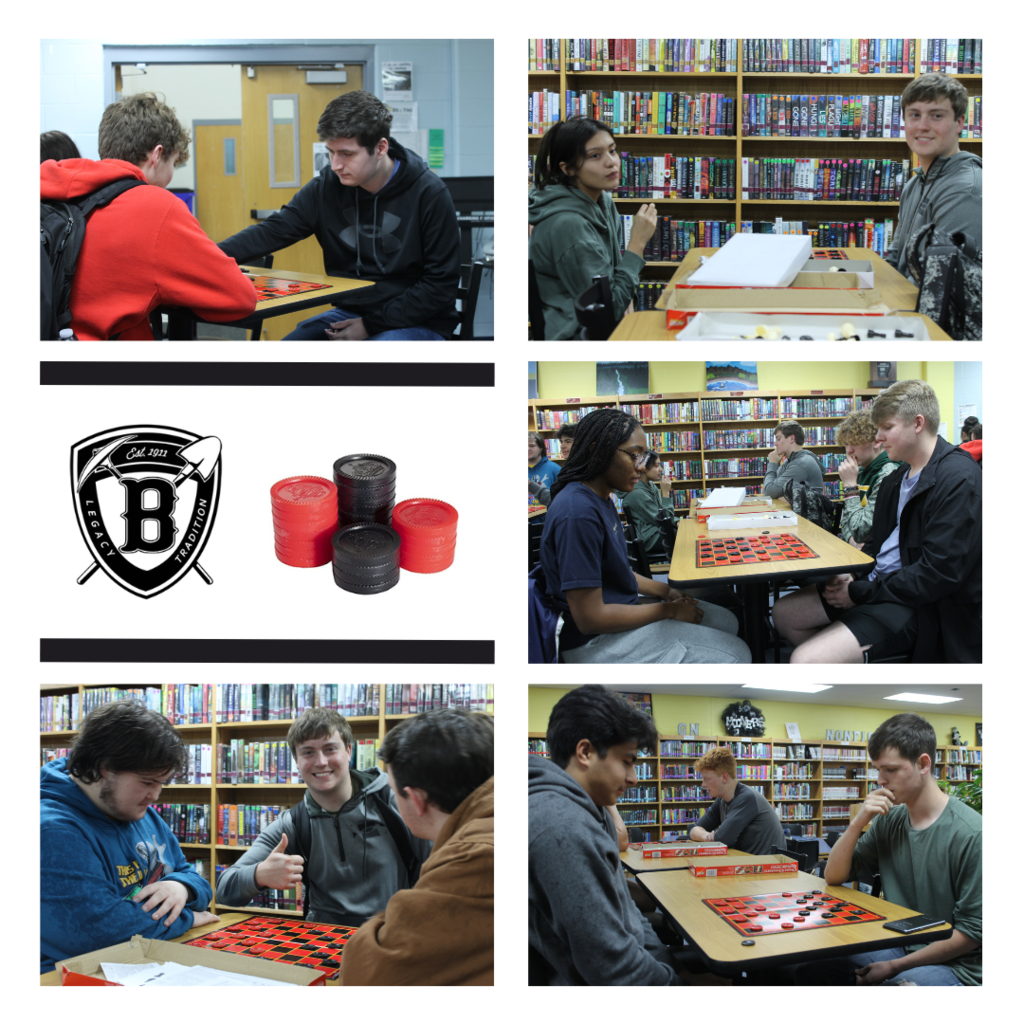 Bauxite Public Schools will observe Martin Luther King, Jr. Day on Monday, January 16, 2023. Enjoy your day off!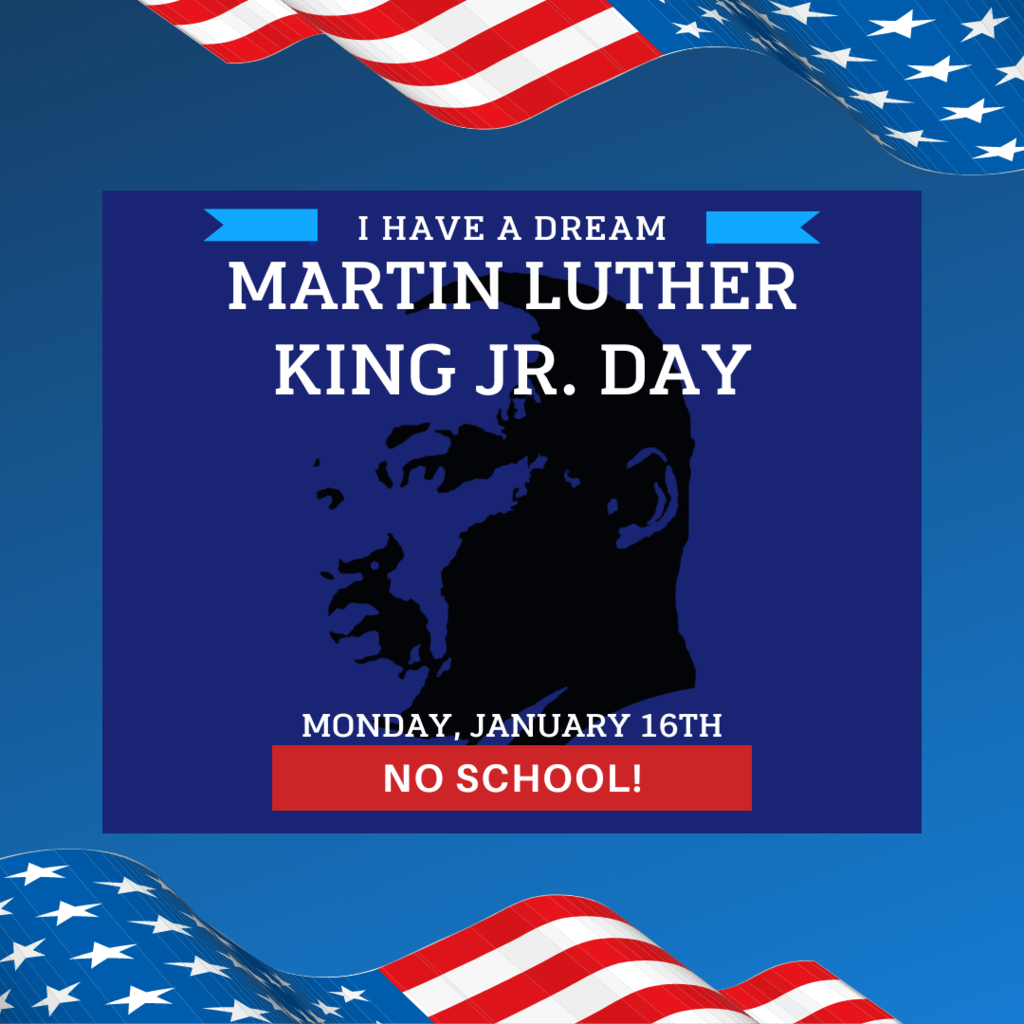 Check out some of the events going on at BHS next week! #gominers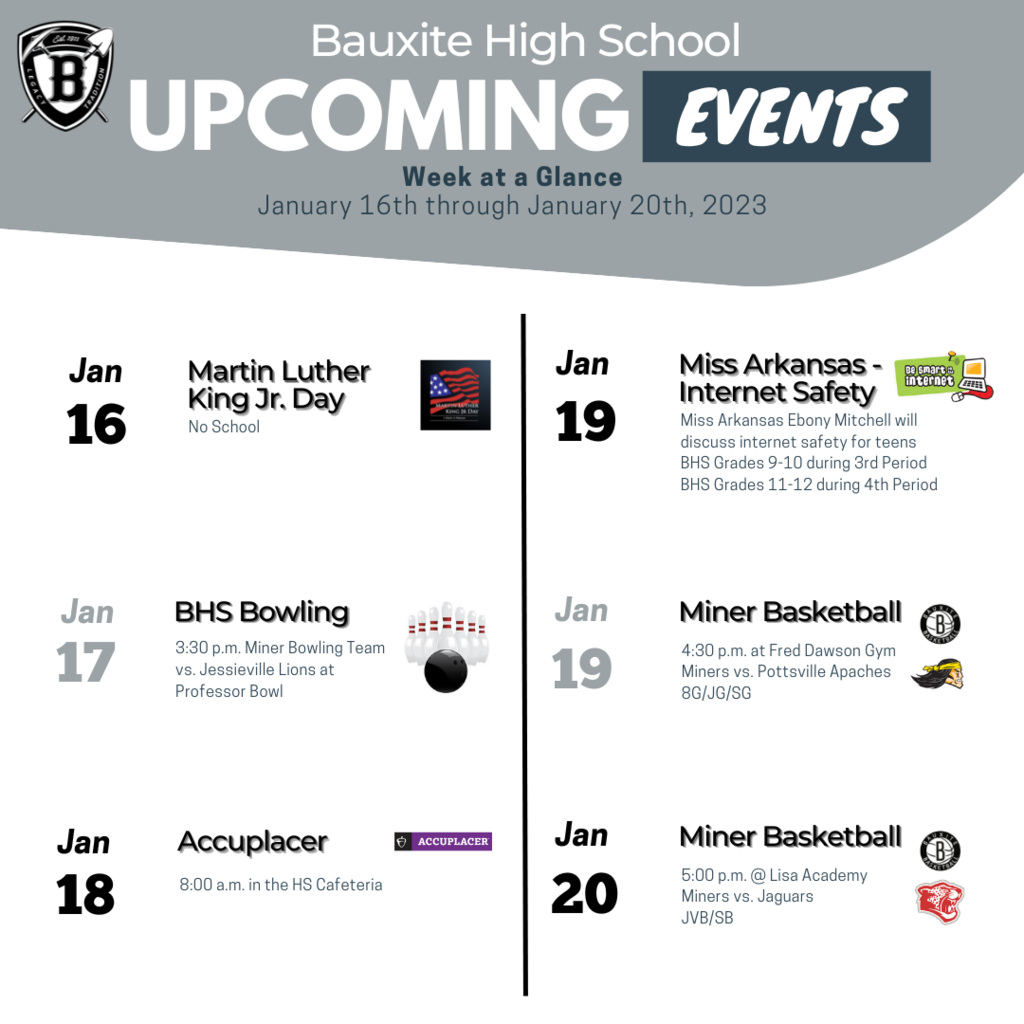 Congratulations to our December Miners of the Month!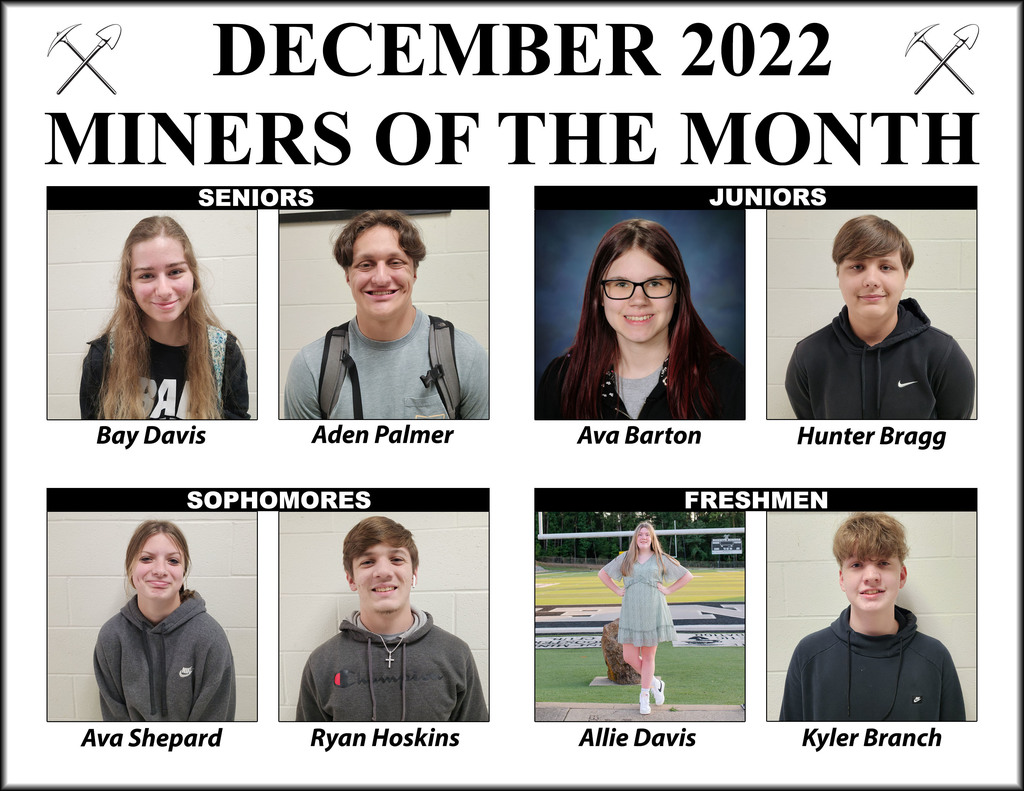 Katelyn Bennett receives UofA scholarship!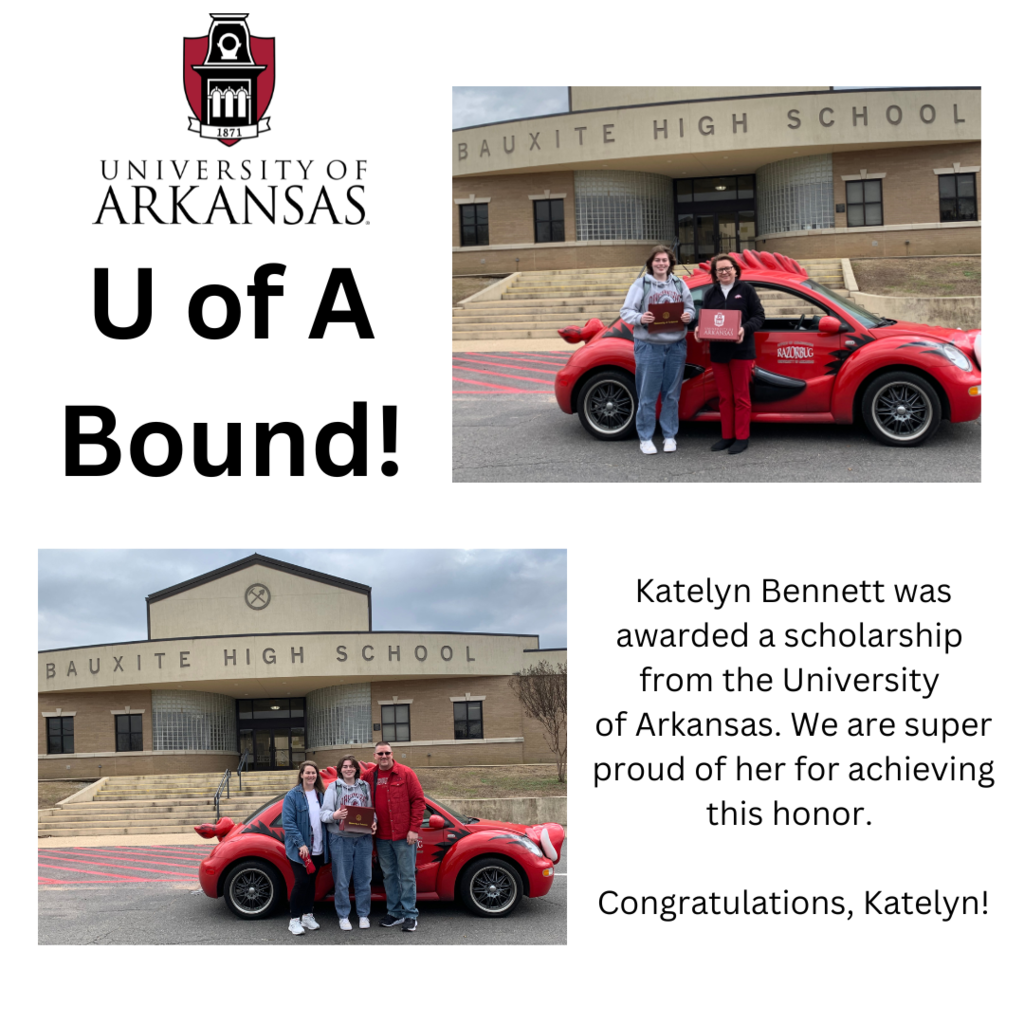 The 2022/2023 Bauxite Student Council members are as follows: Front Row (L-R): Layla Patrick (President), Robert Scudder (Vice-President), Skylar Hoyt (Secretary), Rylee Mode (Treasurer), Kloe Jackson (Reporter), and Avery Chenault (Parliamentarian). 2nd Row (L-R): Hunter Ferrell, Grayson Burns, and Madelyn Clark. 3rd Row (L-R) : Marcus Wimberly, Noah Britton, Carson Cortez, Maddie Grace Stacy, Kady Beth Jacks, and Presli Oxner. Back Row (L-R): Ethan Cortez, Rachael Clark, Mariah Banks, and Nicolas Thompson.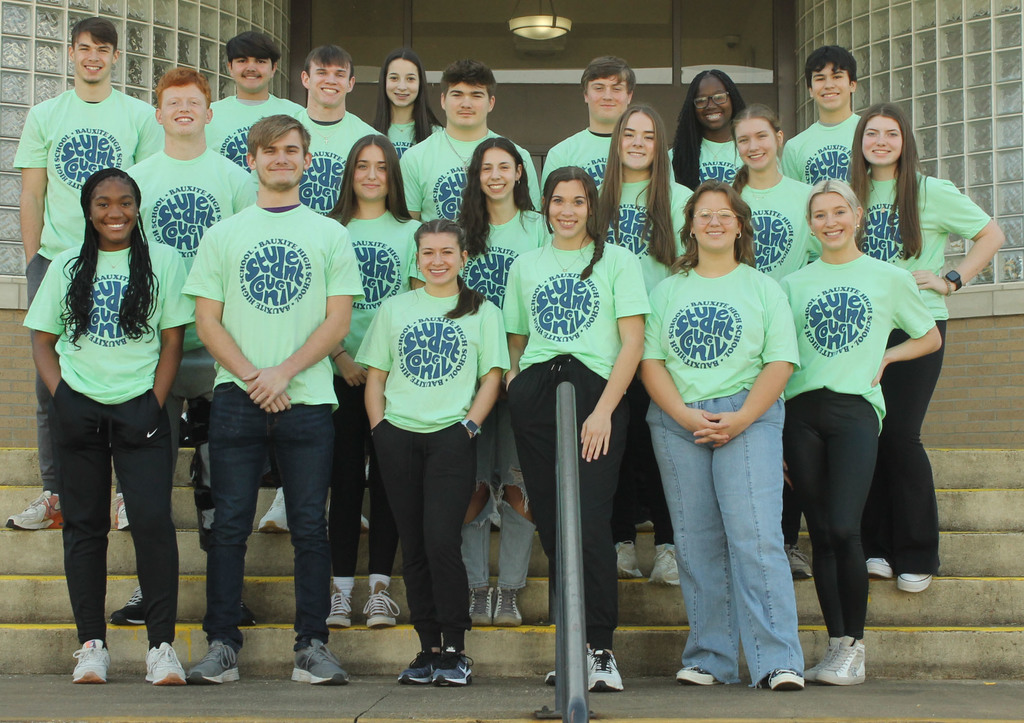 Warmest wishes for a wonderful and safe holiday season! Enjoy your break! You deserve it!

As December kicked off, Bauxite Faculty participated in a friendly door decorating contest! Please enjoy viewing the handiwork of the faculty and BHS students who helped tremendously! We hope everyone has a safe and wonderful holiday season! #GoMiners #HappyHolidays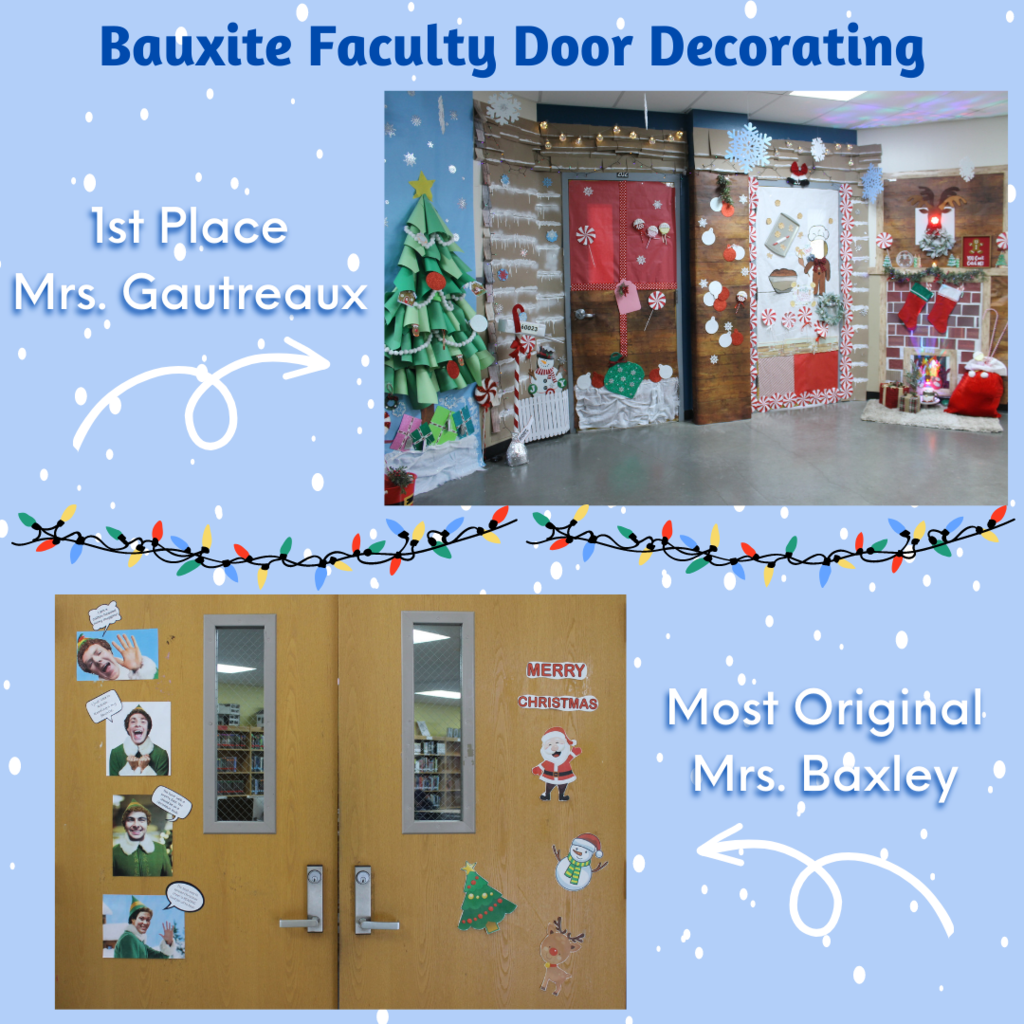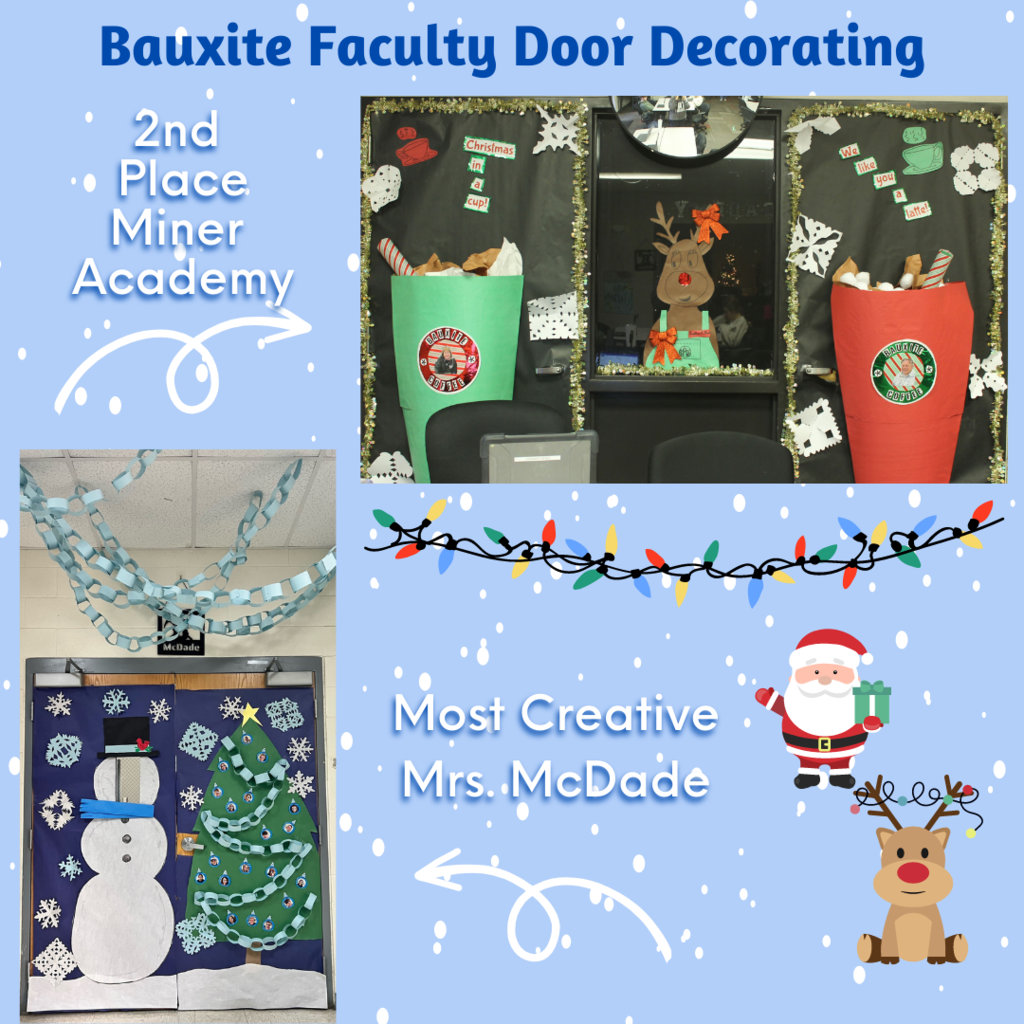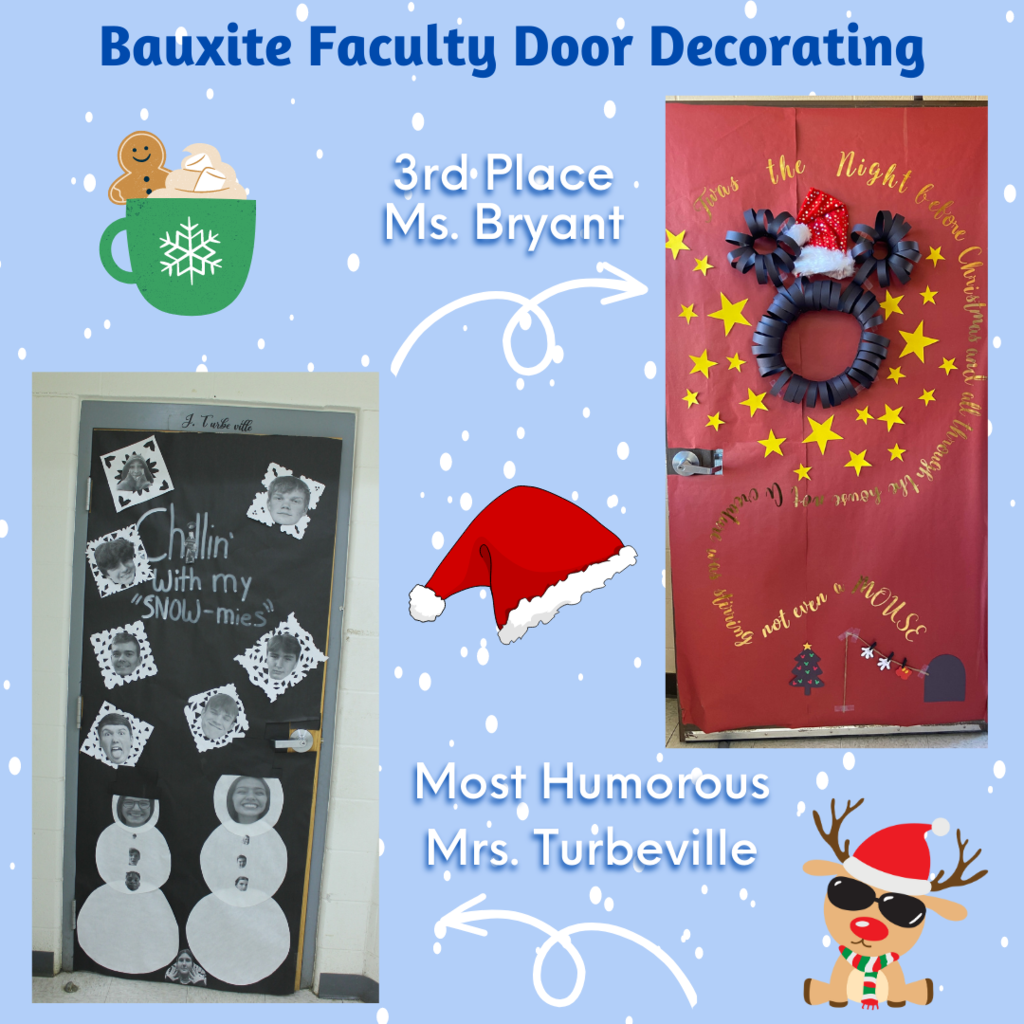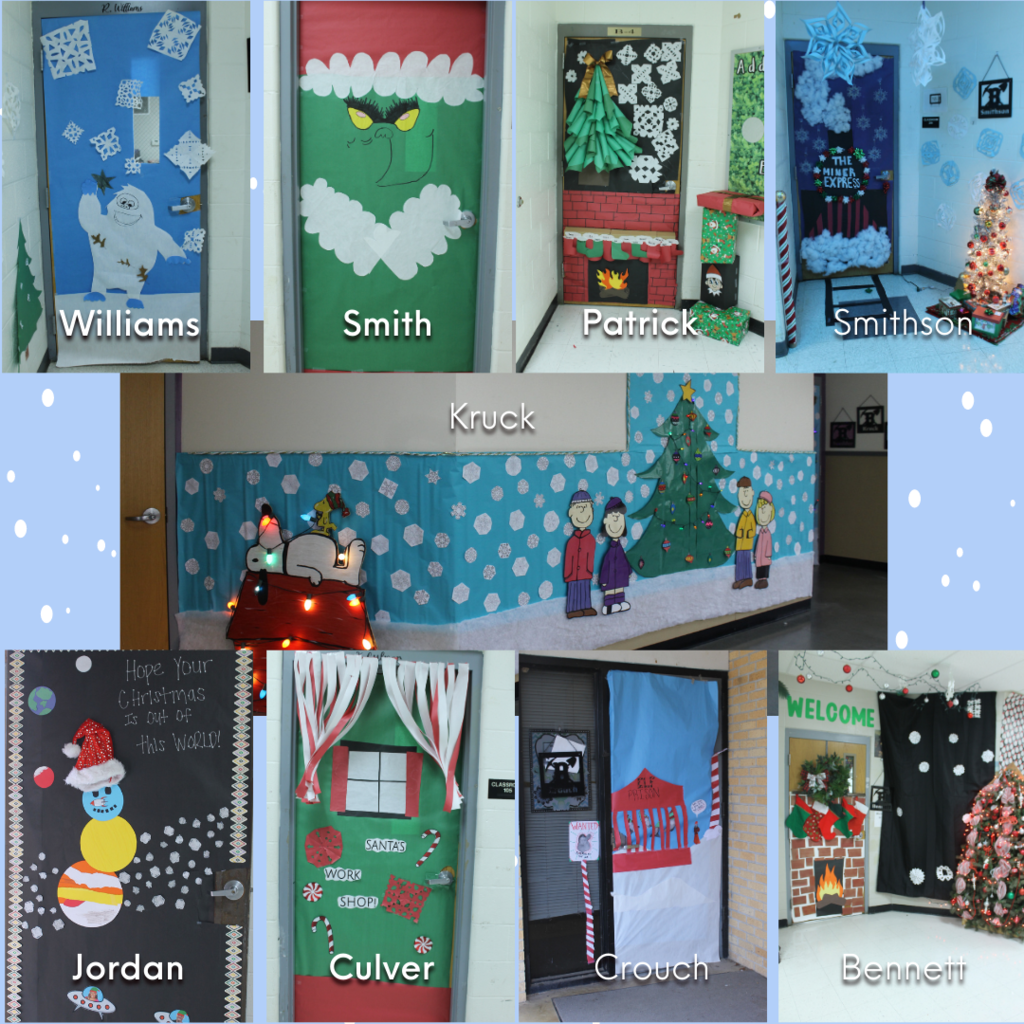 Monthly Bauxite Miners Ole Timers Meeting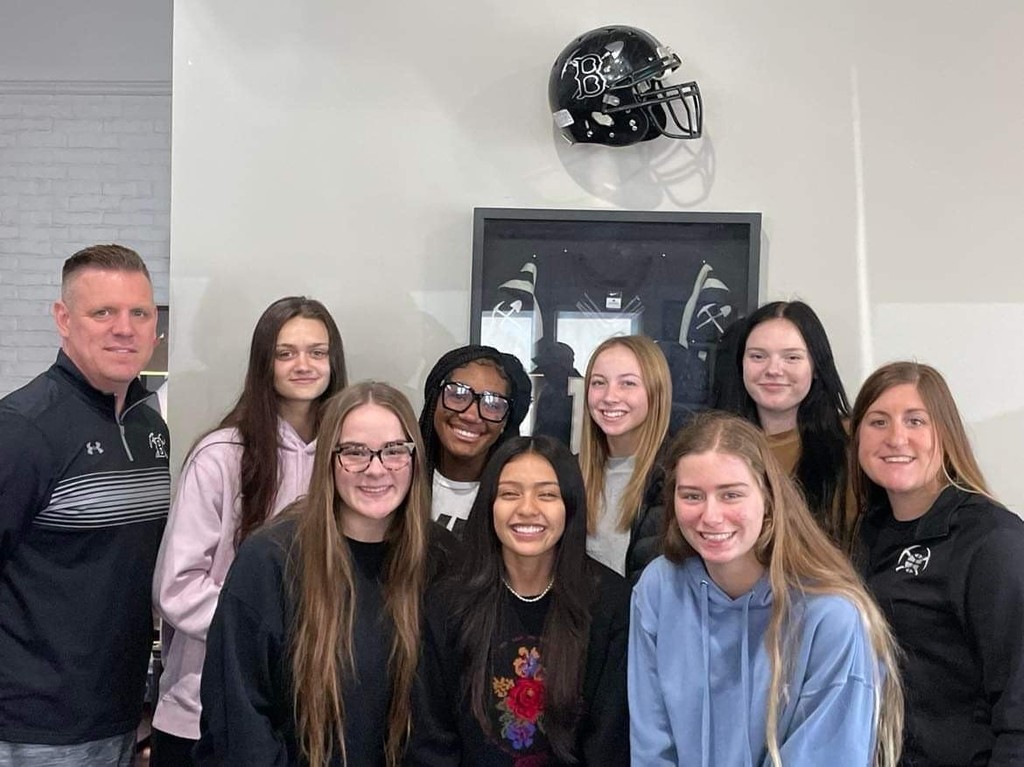 BHS Fall Semester Tests start tomorrow. Please check out the attached schedule for test dates and times!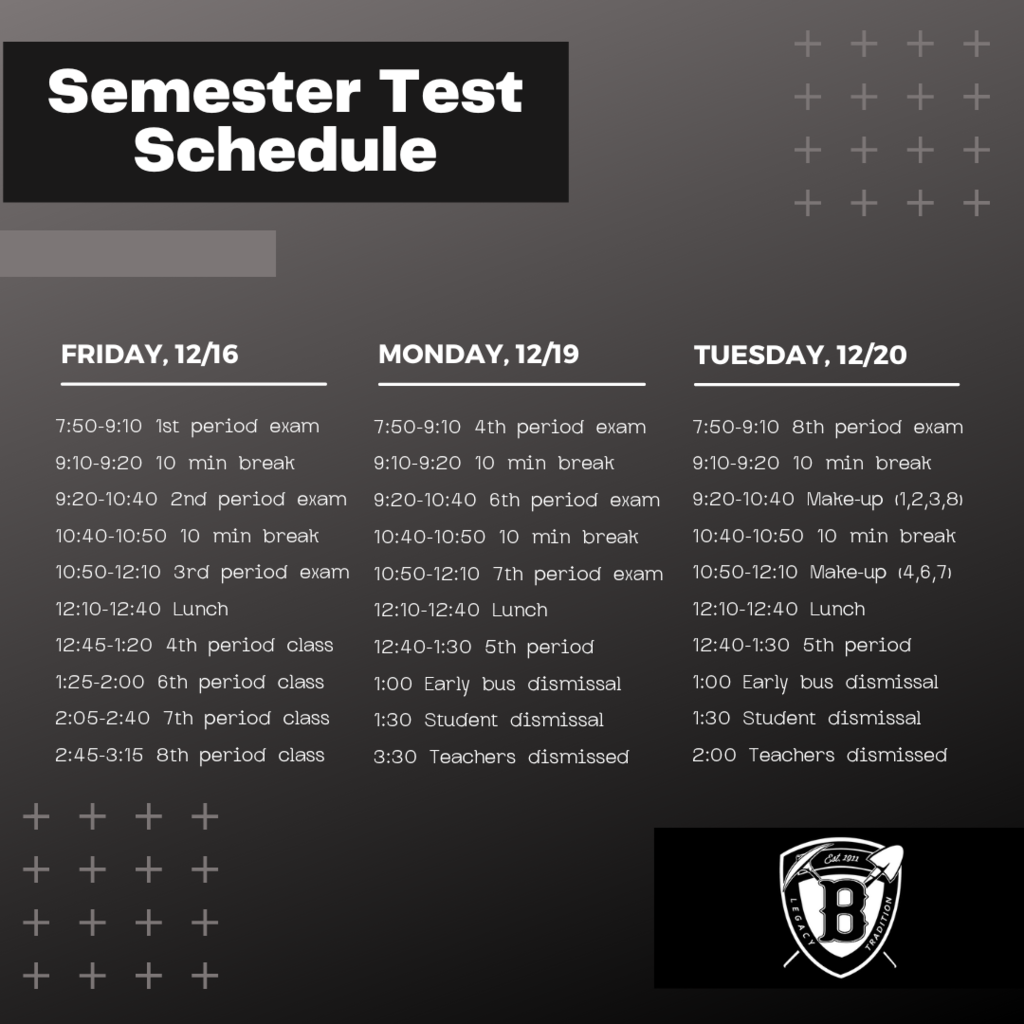 Mrs. Kruck's class proudly displays the food donated in the Bauxite High School food drive where 391 items were collected! Coach Britt's CAP class collected the most food with a total count of 145 items! They will get a pizza party for their efforts. Great job to all, Bauxite!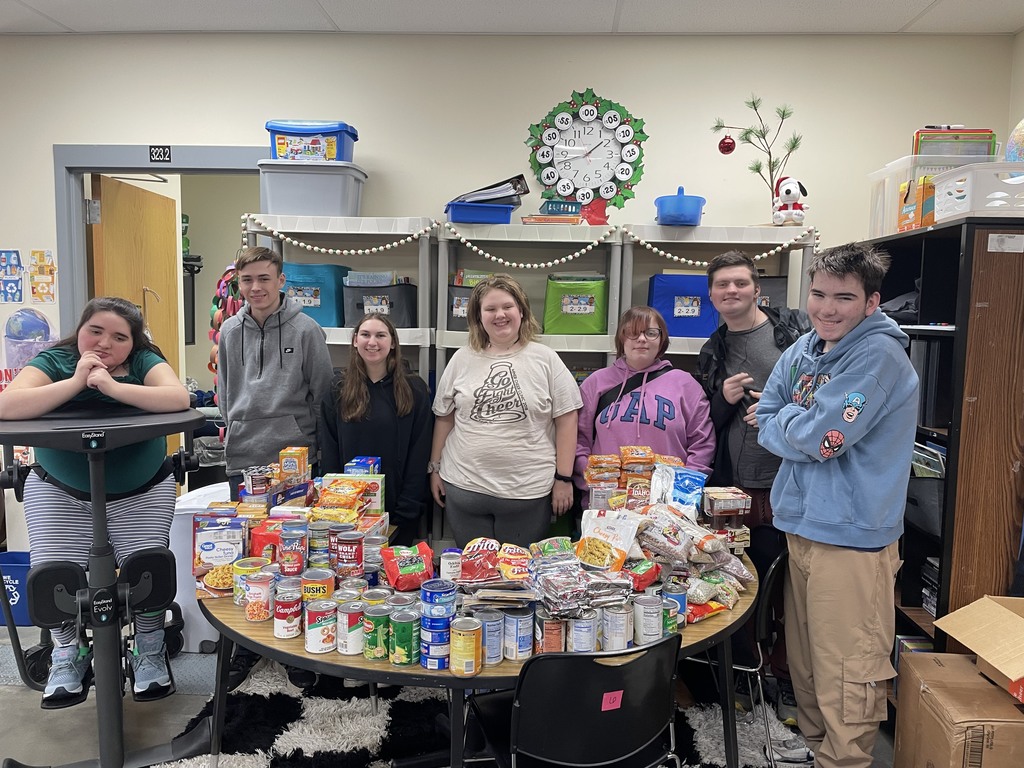 The Bauxite High School Thespian troupe hosted a Christmas Sweater contest for the faculty. The thespians reviewed all the participants' sweaters and voted Mrs. Hilderbrand as the winner. Ms. Bryant came in 2nd and Ms. Holt placed 3rd. Thanks to everyone who participated!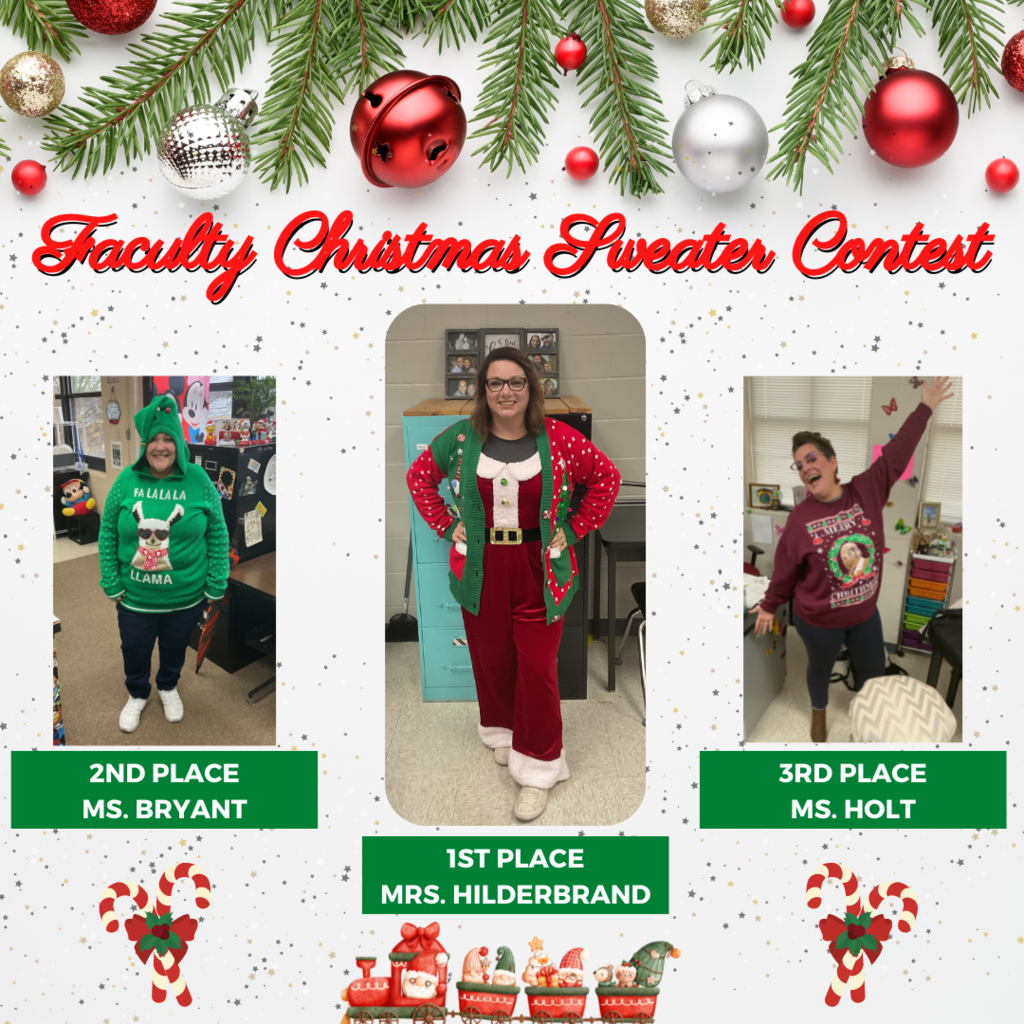 Anna Johnson won first place in the First Electric Cooperative art competition Saturday, December 10th. Anna had to create an art work that best represented what electricity meant to her. She created an art piece using pen and color pencils with two point perspective of her house. Congratulations, Anna!