December Miners of the Month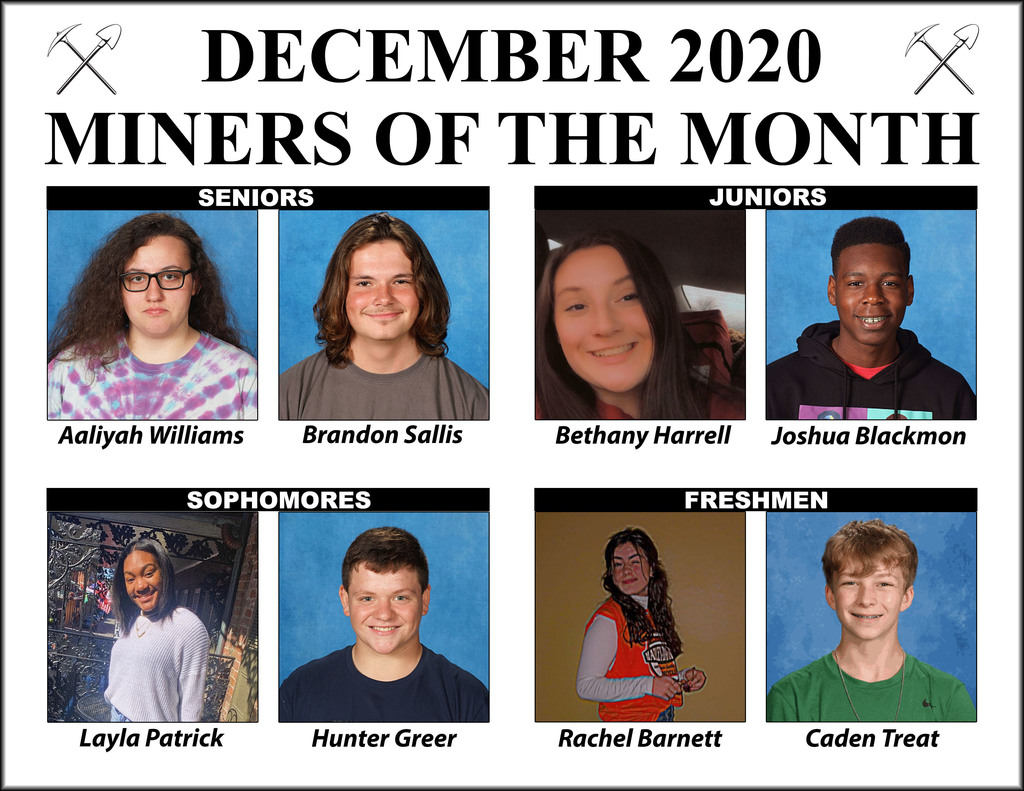 Cancer Unwrapped Essay Contest · Open to students in the United States in grades 9-12 · Essay length must range between 500-1,000 words · The contest deadline is February 19th, 2021, midnight PST · Cash prizes of $1,000 will be awarded to the winners. Visit
https://cancerpathways.org/programs/cancer-unwrapped/
for more information and to submit your essay.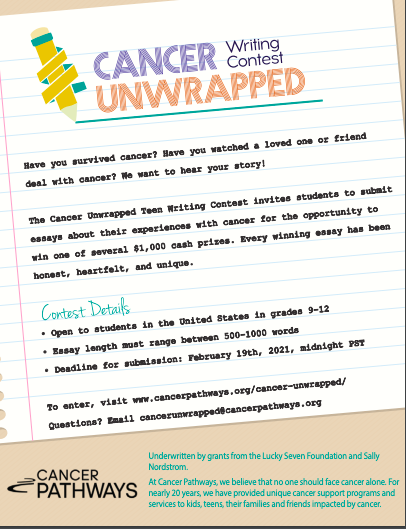 We are gearing up for next year and will be spotlighting our brand new Saline County Career and Technical Center over the next two days. All 10th graders will meet tomorrow in the auditorium during CAP, and all 11th graders will meet on Thursday during CAP. We encourage all virtual students to attend in order to see what courses will be offered. Here's a preview!
https://drive.google.com/.../1rL8TA9IXrnIfLaGjAe0AVt.../view

Congratulations to Mrs. Cindy Gautreaux, FCS teacher, for being selected as December's Miner Teacher of the Month.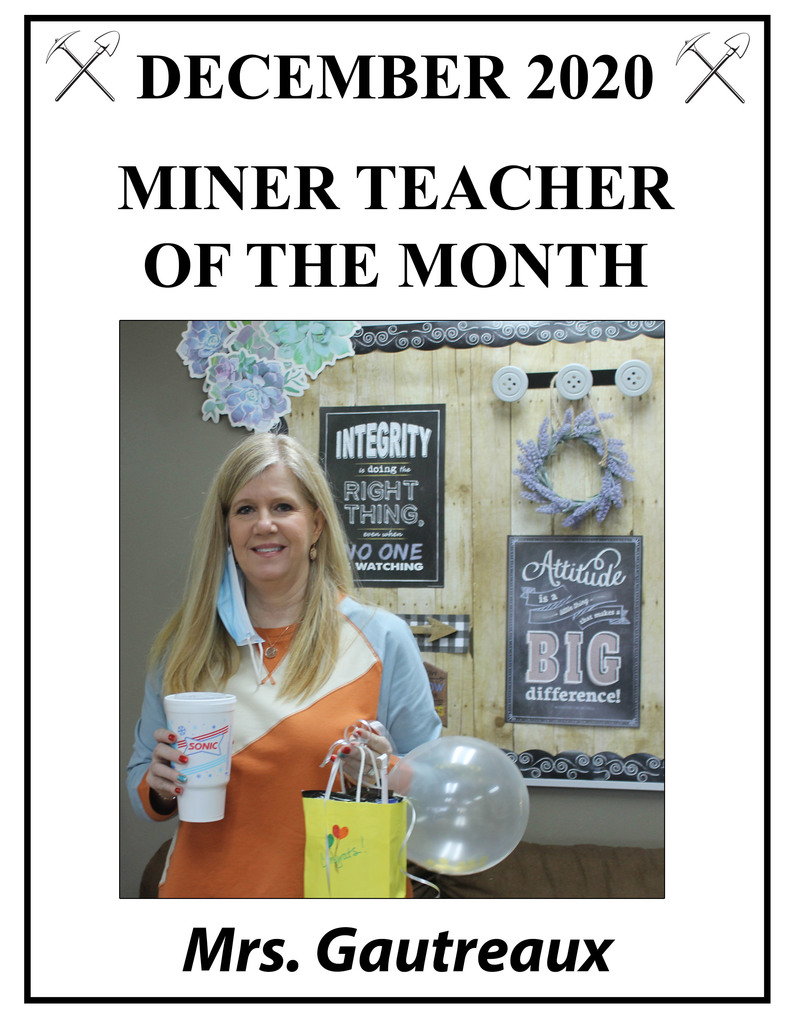 Sophomores and Juniors - There are virtual college fairs coming your way from College Board. Attend as many as you like and get information about college all around the nation. Visit
https://pages.collegeboard.org/big-future-days
for more information and to register.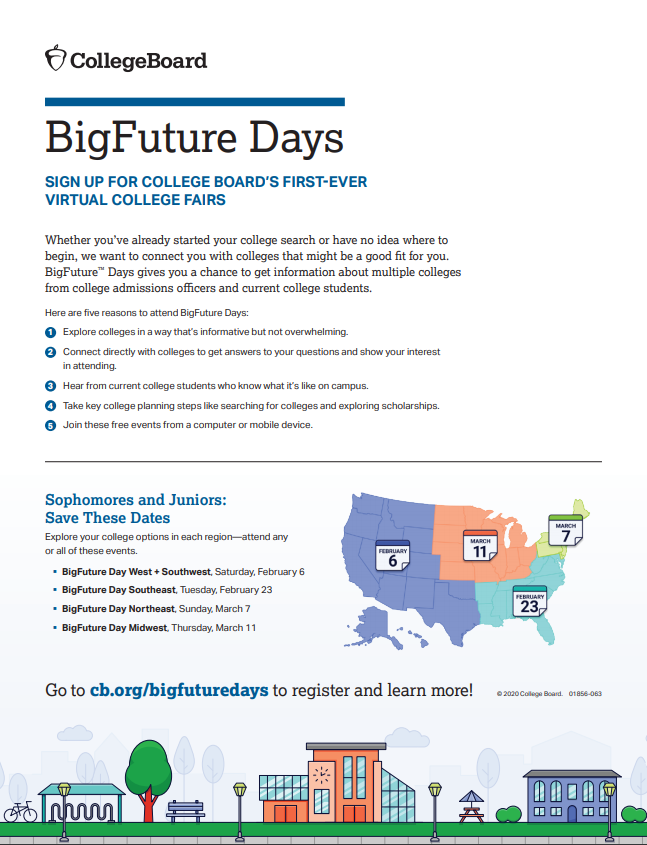 The BHS Youth Environmental Ambassador Team is partnering with Recycle Saline for the 6th annual Re-Fashion Bash. This event will be held on the evening of April 24, 2021 at the Benton Event Center and is intended to educate the general public about recycling in a fun and interactive environment. Students are invited to show their created fashion(s) made from recycled materials. See the rules and other information at
https://bit.ly/refashion2021
.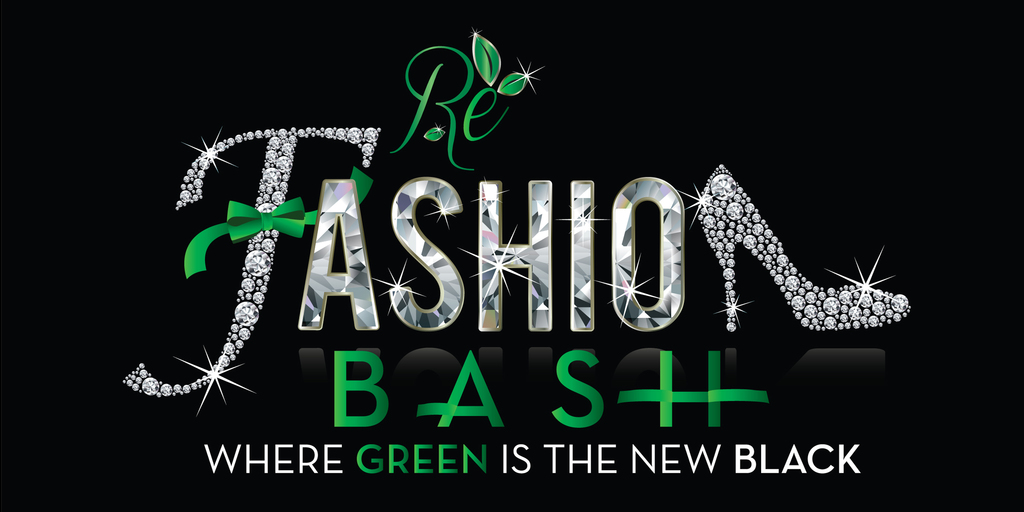 Mrs. Gautreaux's hot chocolate bar and other goodies! THANK YOU MRS. GAUTREAUX AND STUDENTS!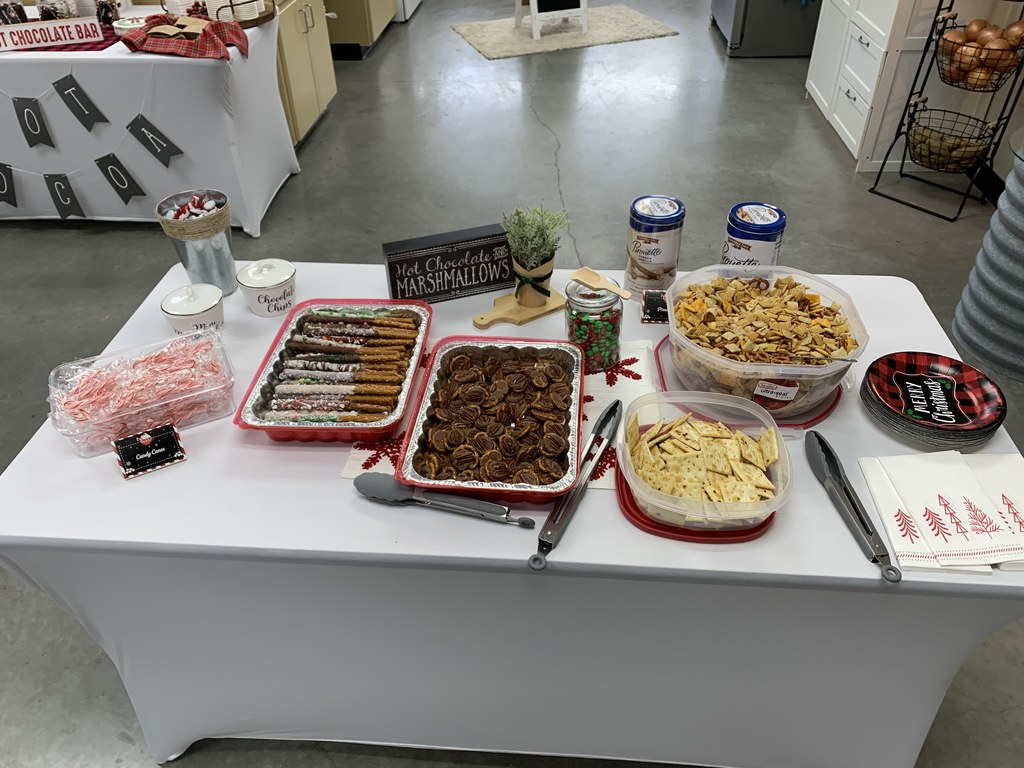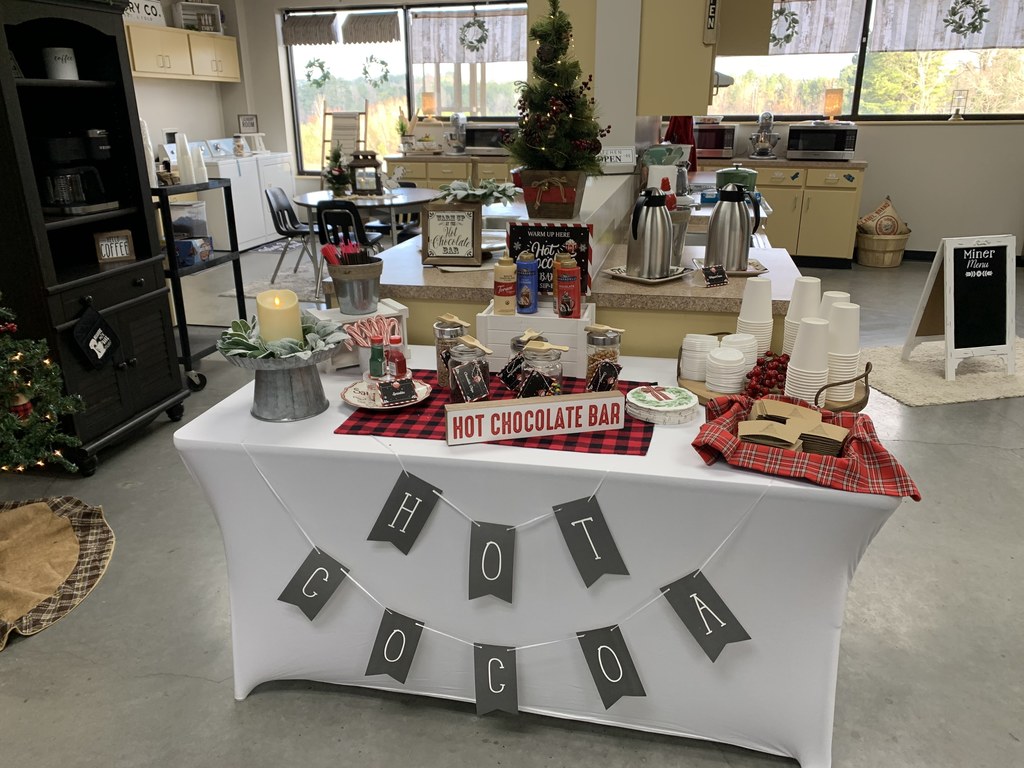 Seniors - Get free shipping on your Cap and Gown if you order by Friday, December 18th. Order at jostens.com.

Junior Parents - Don't forget that Mrs. Mathys needs a signed copy of your Opt-In Form for the free ACT in February. This is due to her by Wednesday of next week. Parents and students were emailed a copy of the form earlier this week. It can be printed and signed or signed with Doc Hub, but it must be a signature and not just your typed name. If you need a printed copy, those are available in the counselor's office. The signed copy can be emailed to
mathysb@bauxiteminers.org
, faxed to 501-557-2167, or dropped off in the counselor's office. This is REQUIRED for all juniors.


Students Katelyn Vocque, Austin Davis, and Harrison Houston surprise Mr. Sewell with a Sonic drink and a goody bag for being selected as November's Miner Teacher of the Month.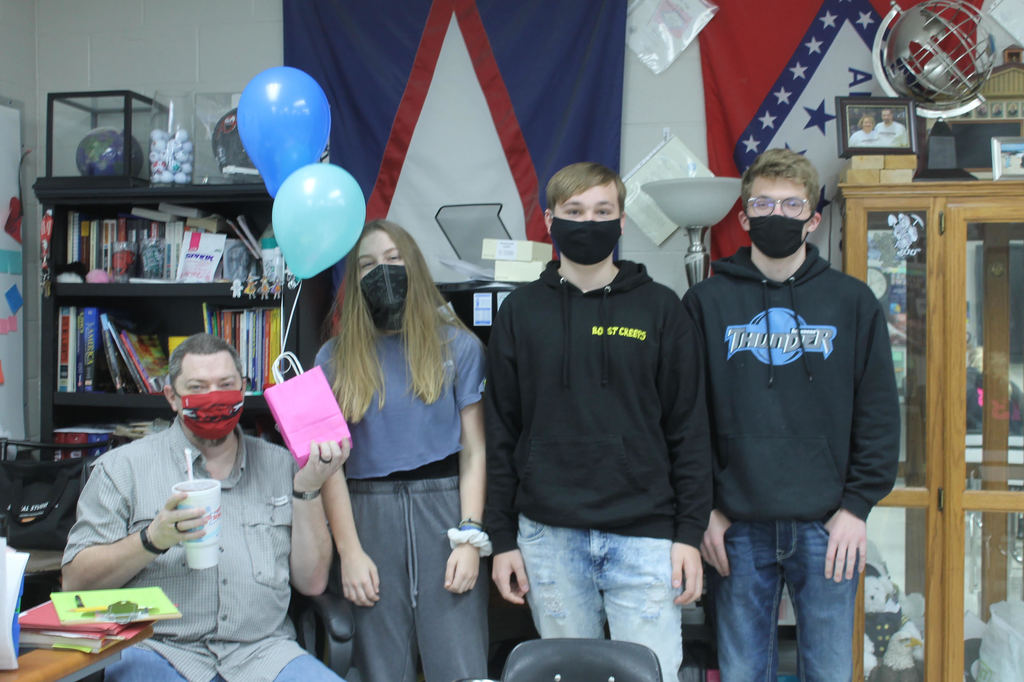 Seniors - If you have not had your Senior Meeting with Mrs. Mathys, you need to schedule that, please. Check your school email or Class of 2021 Google Classroom for instructions on how to do that.

Juniors - Please check email and Class of 2022 Google Classroom for important message from Mrs Mathys.

Saline County's NEW Career and Technical Campus will provide exciting opportunities with high need, high wage programs of study. See how this unique and innovative career center offers specialized workforce training representing Arkansas' fastest-growing job markets. Coming Fall 2021 to Bauxite High School students.
https://drive.google.com/file/d/1rL8TA9IXrnIfLaGjAe0AVtxLgZgdyl2b/view

Happy Thanksgiving, Miners! Enjoy the break!

Student Council members Payton Dumas and Hannah Graham present Mrs. Marrall with snacks and a drink for being selected as the October Miner Faculty of the Month!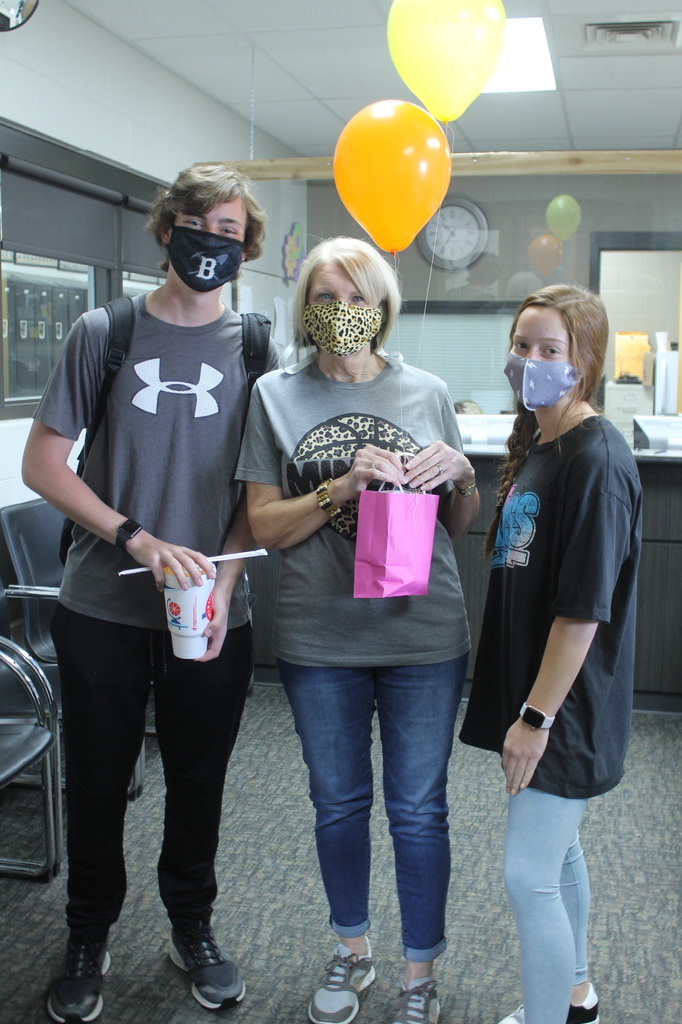 Congratulations to our Miners of the Month!