The BXSD will be closed Monday, January 18, 2021, in honor of MLK Day.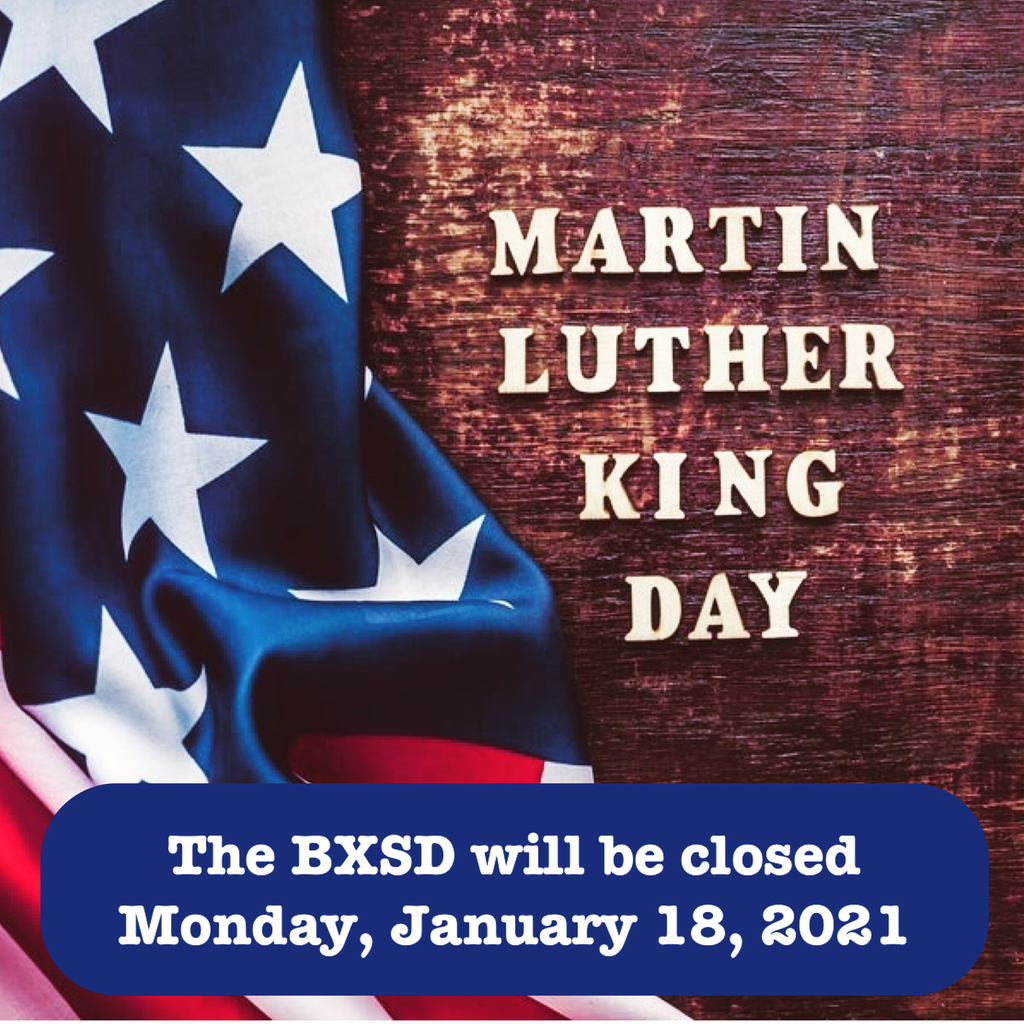 BMS would like to thank Laidlaw, Inc. with the help of Anita Cotton, for their generous donation of disinfecting wipes! Their support is greatly appreciated!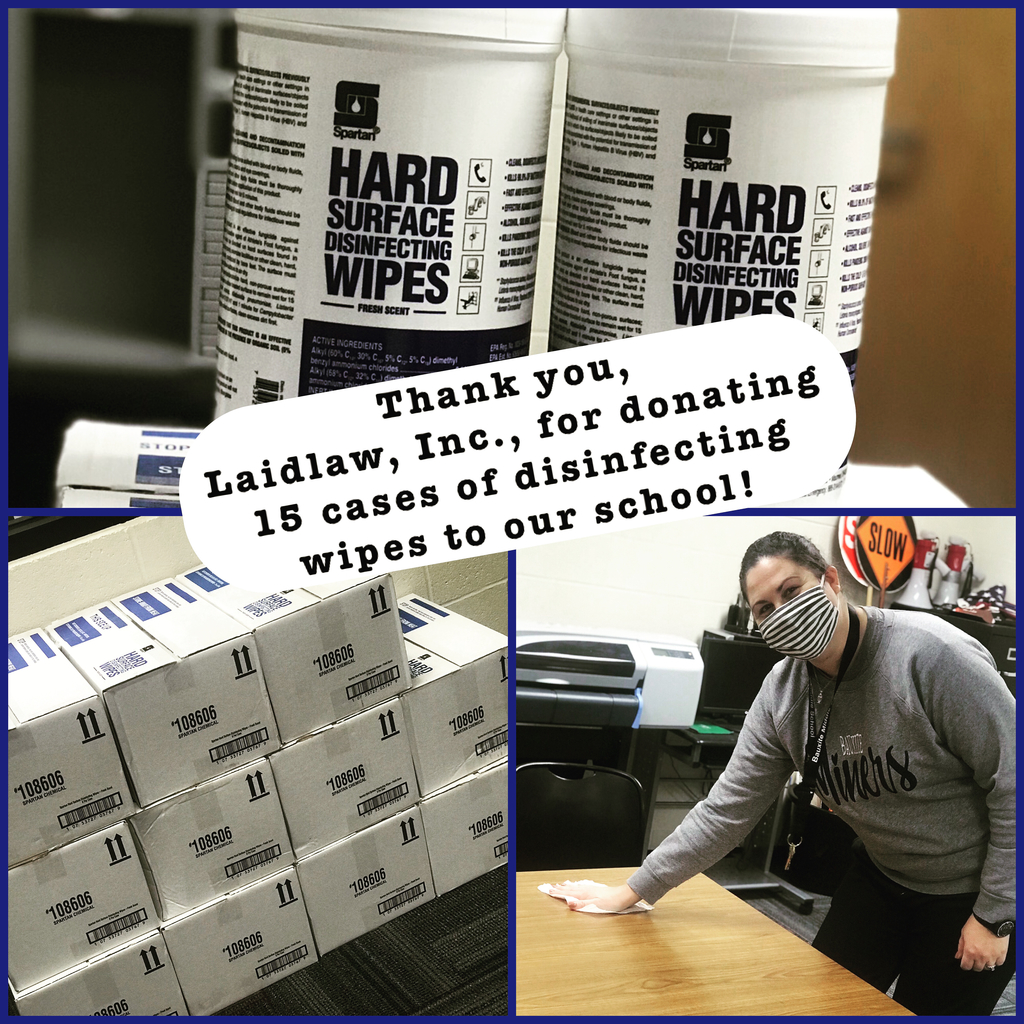 Happy New Year 2021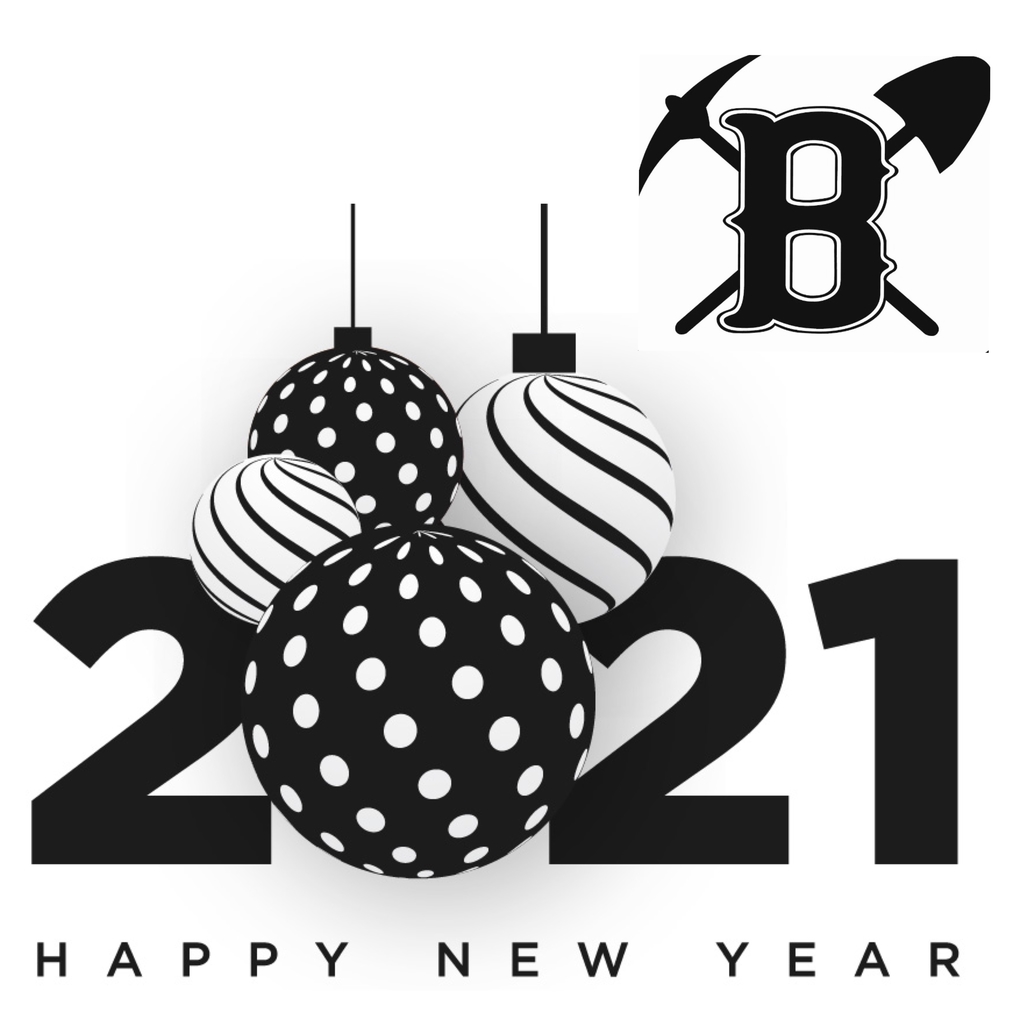 Our 7th graders are so happy in science because they are in their element! Happy Tuesday, BMS! Make like a proton and stay positive!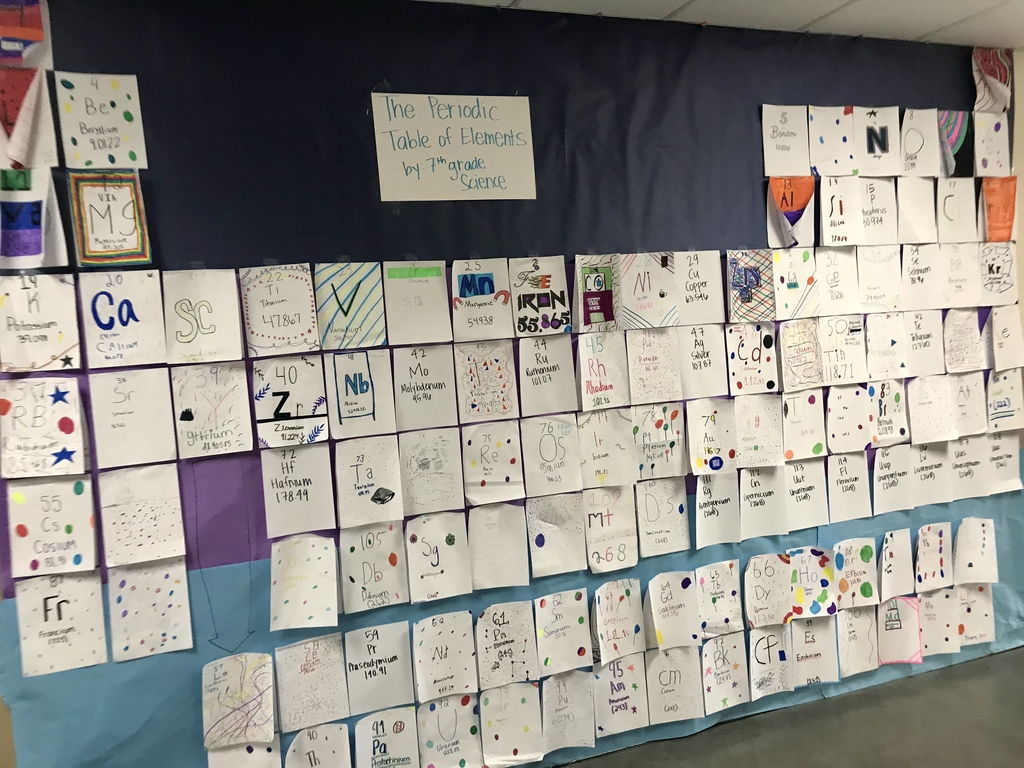 Congratulations to our 6th graders for winning color wars for RRW!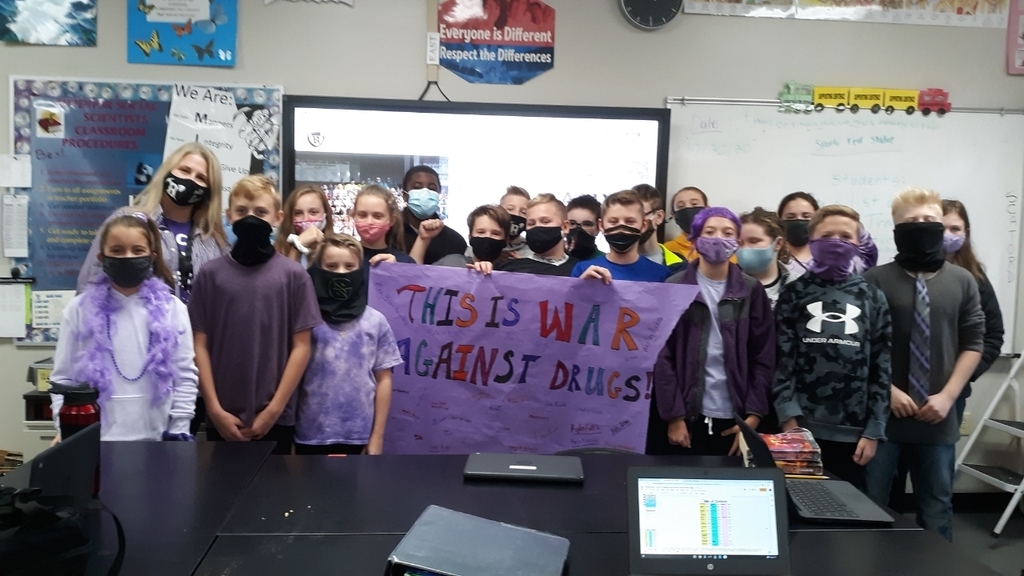 BMS Parents & Students, It's going to be a FUN week at BMS! Red Ribbon Week Tuesday & Thursday- Early Dismissal @1:30 p.m. (conferences by phone on Tuesday) Thursday- Jr High Pep Rally Be sure to follow Bauxite Middle School on Facebook and Instagram!⚒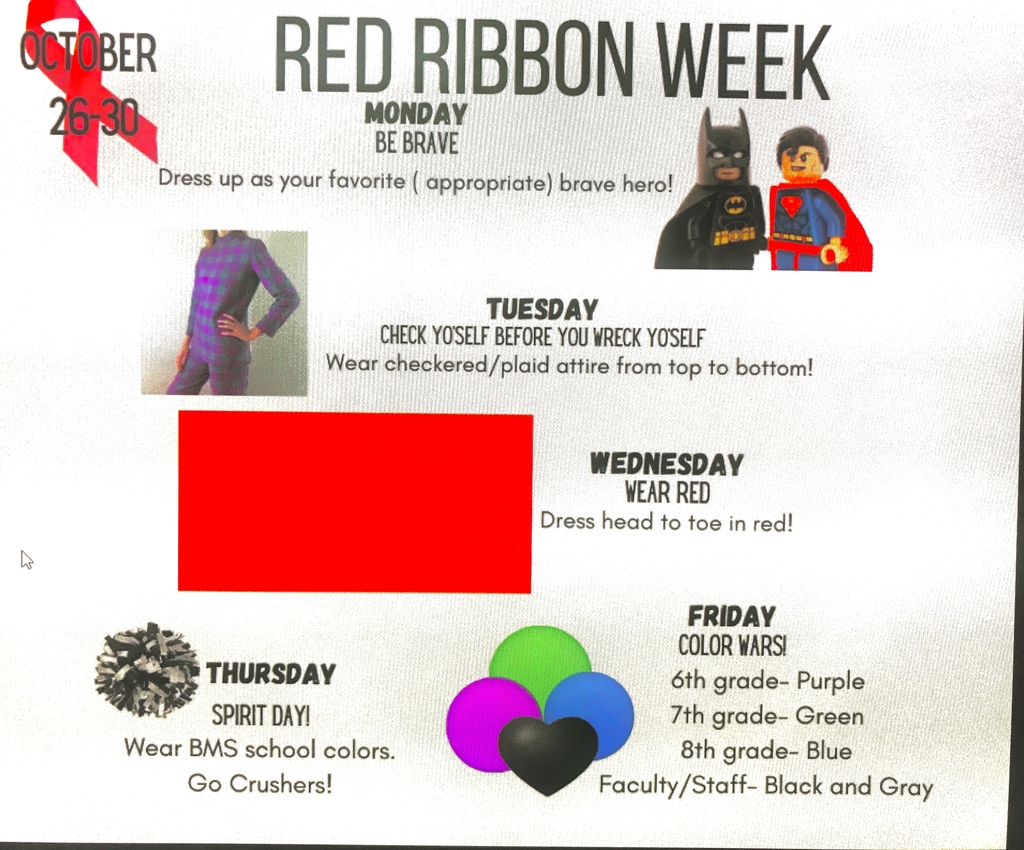 No School for Fall Break 10/16/20-10/19/20 Virtual Day Tuesday, October 20- buses will NOT run. Students must use the Google check-in form for attendance if they do not come to school. All students will have assignments to complete.

BMS Parent/Teacher Conferences will be by phone this year. One of your child's teachers will be in contact with you to schedule your conference date and time.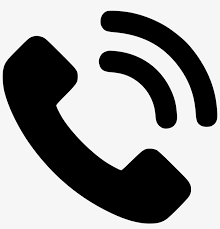 Flu Shot Clinic 2020- Attention Middle School & High School Students! Flu shot forms are due TODAY for on-site students! The flu shot clinic will be at BMS for middle school and high school students Wednesday, October 7, 2020, from 12:30 p.m.-2:30 p.m. BMS/BHS/MA virtual students who need a flu shot will need to come to the middle school during the times listed above. You must wear a mask upon entering the building.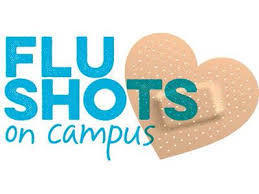 Help Bauxite Middle School earn cash with Box Tops for Education! There's even an app for your phone to be able to scan your receipts easily!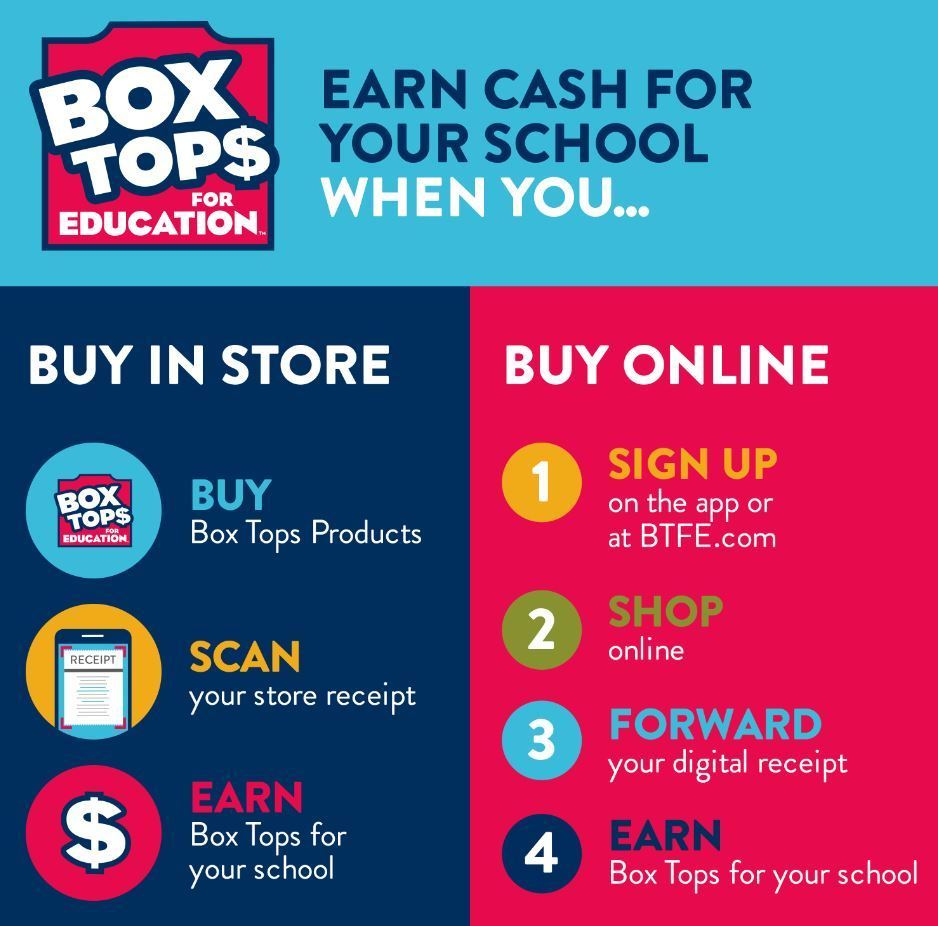 BMS September Lunch Menu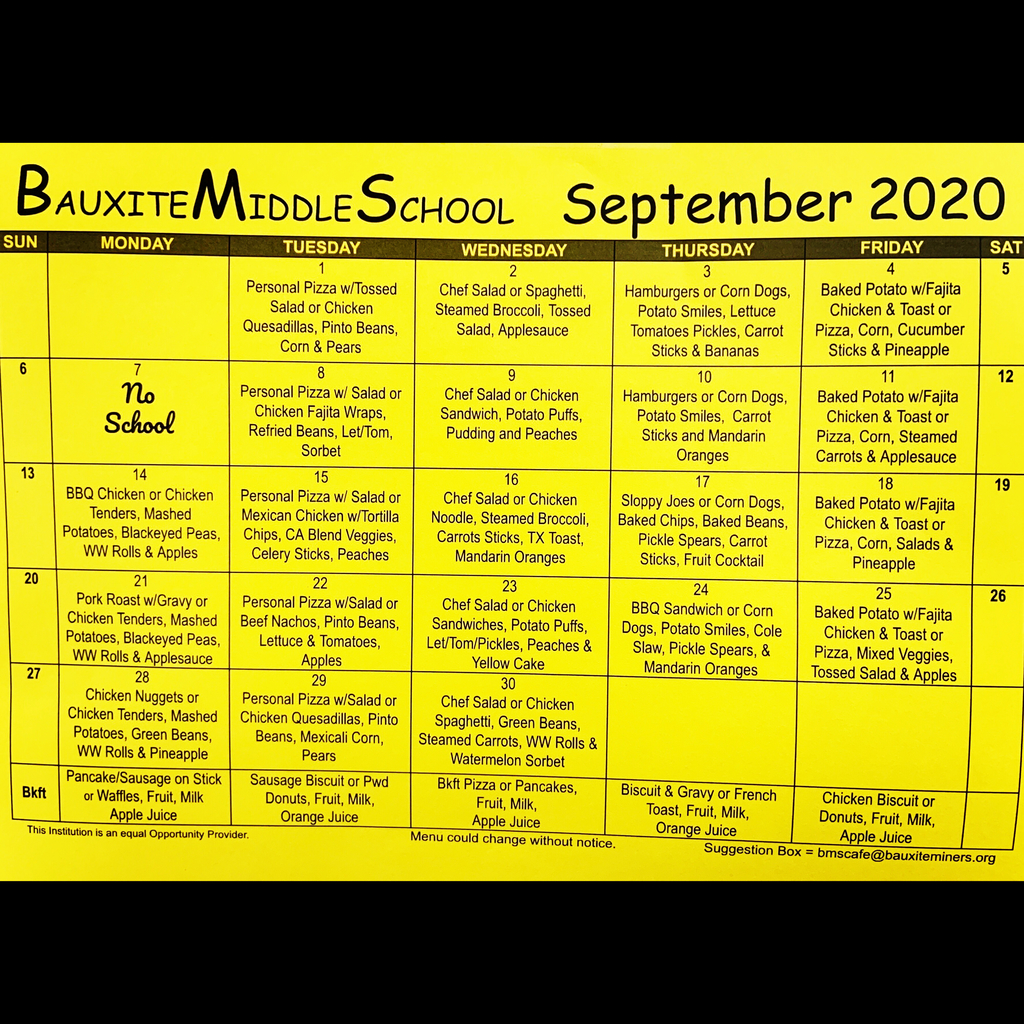 BMS Parents/Students, If you have not picked up your schedule yet, please stop by and see us TODAY! We will be in the cafeteria from 12pm-6pm. If you have selected virtual learning, we need you to update some info and check out a chromebook. -Mrs. Arnold 501-547-5491

Our office may be closed, but we are still here to answer your questions and assist you by phone. Please call our office Monday-Thursday from 7:30 a.m.-4:30 p.m, and someone will be able to assist you. Happy Summer! 501-557-5491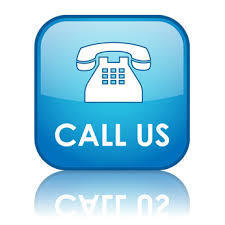 *UPDATE- 8th graders WILL KEEP their chromebooks during the summer unless their chromebook needs repairs or if the student is not returning to Bauxite in the fall. If a chromebook needs to be turned in, please do this on May 18-19 from 12pm-6pm at BMS.

Deadline for all AMI work is Friday, May 15th.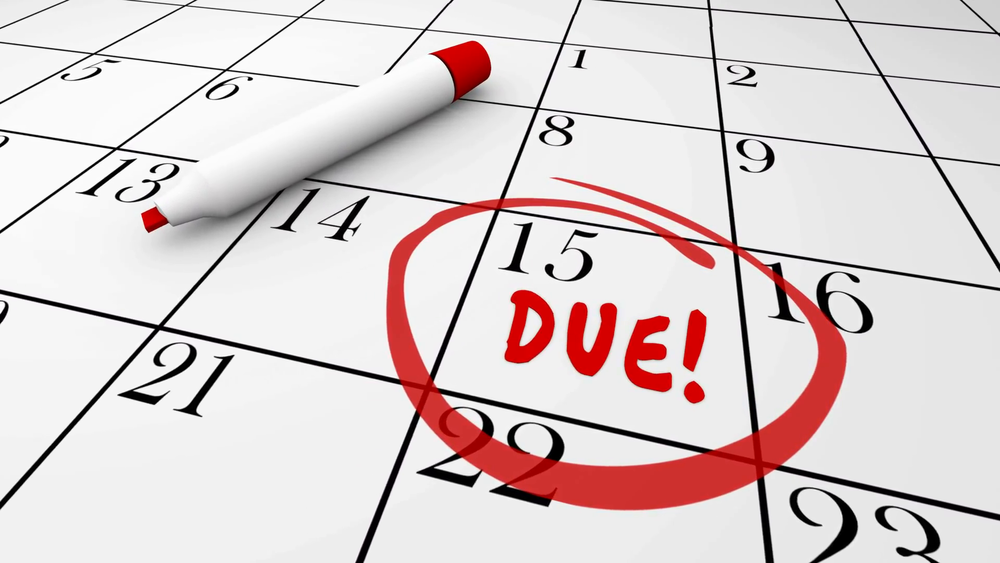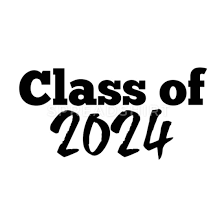 AMI packets 11-14 are available for porch pick-up until Sunday evening 4/11/20. New packets will be available each Monday for pick-up at 8 a.m. for the new week. AMI assignments are also available in your grade's AMI Google Classroom. If you have questions, let us know.

Looking for your AMI assignments all in one place? Join your grade's AMI Google Classroom! Parents, you can join too! We will continue to provide paper packets for those who need them. 6th Grade= 2fj3ubd (previously called advisory) 7th Grade= caeasos 8th Grade=tkbdurt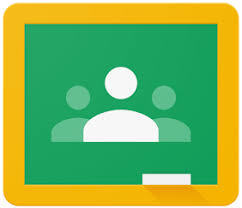 Tax free weekend is almost here! Here's the BMS dress code (there are no changes from last year). Fingertip length is the key to remember for shorts, skirts, and shirts with leggings. The entire student handbook can be found at
https://www.bauxiteminers.org/o/middle-school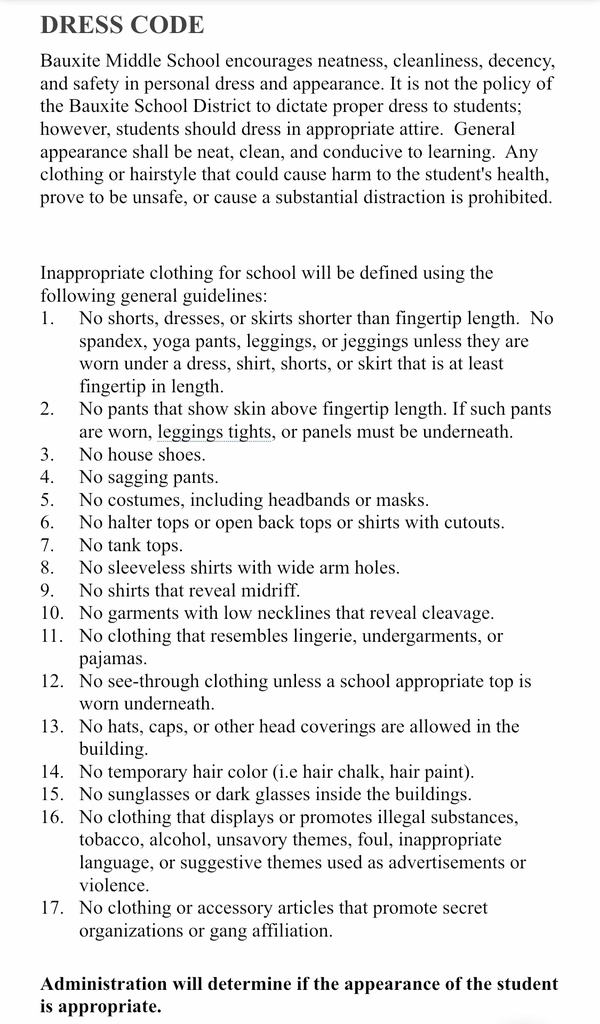 Miner Days are going on now! Come see us at Bauxite Middle School! We will be here today (7/30) until 6:00 p.m. and 10:00 a.m.-6:00 p.m. tomorrow (7/31). A parent must be present to complete paperwork and all fines must be paid before the student can receive their schedule.